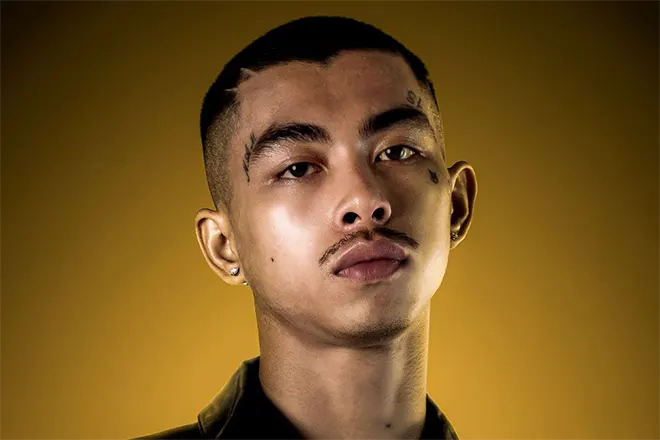 New Releases
Another year older & wiser, VannDa drops introspective '[Chapter 1] ជំពូកទី១'
The Cambodian MC looks back on his glorious 2022
---
The Cambodian Rap star VannDa had a hell of a 2022. He dropped an album, SKULL 2 [SEASON 1], which served as a follow-up to his debut album in 2020, $kull the Album. He toured Cambodia, played a festival in Singapore, and collaborated with a bunch of MCs around the region.
On January 23, VannDa became a year older and decided to celebrate by dropping a brand new track '[Chapter 1] ជំពូកទី១', which was written, produced, mixed, and mastered all by himself. The track ruminates on VannDa's meteoric rise – from bars alluding to his humble beginnings to the MC quite literally talking his sh*t on how he's made a name for himself.
On Facebook, he describes the track as "Not just 100% the song, rather it's a page-by-page summary of last year's report that blends a lot of tunes and flavors to my up and down mood."
VannDa left his hometown, Sihanoukville, for the country's capital, Phnom Penh – all by himself in order to pursue his rap career. Now, we all know that it worked out for him. However, no one truly knows how much he struggled to get to where he is today. But he gives us a glimpse of it on the brand new track: "When I first arrived Phnom Penh, I ain't got enough to eat, now I'm a G/No one hit my line, no ladies pity me/From Sihanoukville to a new land, feels like Jumanji/Now I've become a boss, and my haters are just like slaves to me."
The track arrived on YouTube via the form of a lyric video, which features footage of VannDa's 2022 highlights, spliced together with photos of his parents and himself.
Check out VannDa's '[Chapter 1 ជំពូកទី១' below.