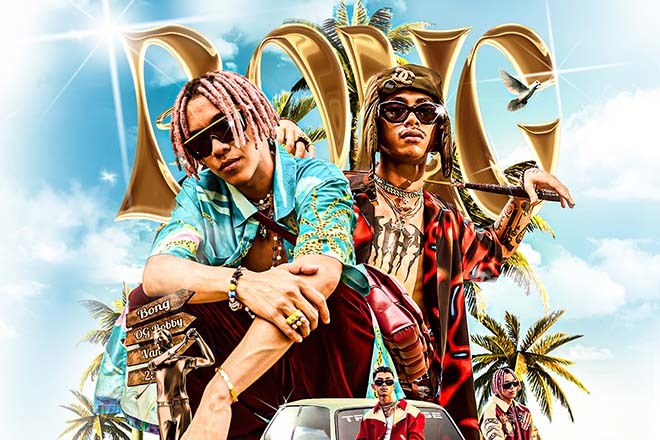 New Releases
OG Bobby & VannDa turn it up on 'BONG'
It's their second collaboration of the year
---
Hot off their stellar collaboration on 'Young Man', taken off VannDa's most recent album release, SKULL 2 [SEASON 1], OG Bobby and the Cambodian star are back with another heater, 'BONG'.
Released on October 20, the four-minute track is everything you'd expect it to be from the duo. That means it's playful, fun, and a whole lot of bars. VannDa sings the infectious hook on this one, along with a verse spat in both Khmer and English. OG Bobby takes on two verses with his signature deep voice, smoothly flowing from one bar to another.
The music video features the two rappers dripped out in their most expensive outfits on a golf course. They also ride around on a golf cart, putting in holes together, along with having drinks and food with their whole crew. The track is a whole lot of fun, and the combination of VannDa and OG Bobby is something special.
Check out OG Bobby and VannDa's 'BONG' below.