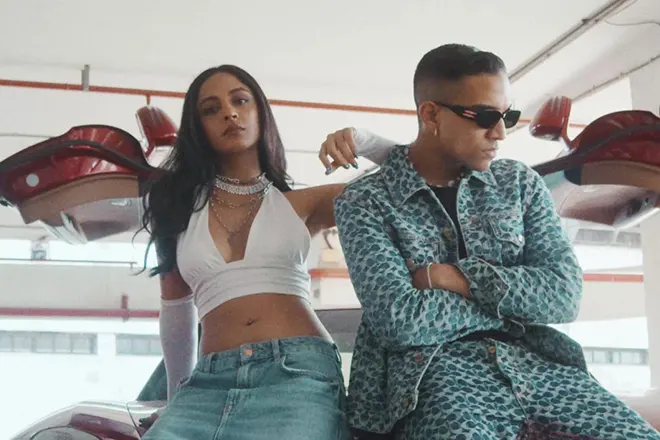 New Releases
Mumbai artist Kayan grabs Yung Raja for 'No Shade'
The multi-hyphenate artist goes in a new Hip Hop direction
---
For many artists, staying in one lane can be too conforming. For Ambika Nayak, a Mumbai-based Indie singer-songwriter, model, DJ, and breakout star during the pandemic, a decision was made to go with a band and do live shows as Kayan. To kick start this part of her alter ego, she's got Yung Raja on a brand-new song, 'No Shade.'
With a driving synth line that is an instant earworm, 'No Shade' comes hard and fast as a summer jam. The video, directed by Lendrick Kumar, is perfectly 2022, with smooth cuts, excellent graphics, and just the right amount of effects.
Kayan starts 'No Shade' off with her braggadocio raps. She's taken a page out of Megan Thee Stallion's book and writes for all the bad ladies in the house. Her style is clean and raw, but don't mess with her.
By the time Yung Raja pulls up for a shopping spree in Mumbai, people are primed and ready. His verse is also tight and it shows why he's such a wanted artist to have a feature with. [Raja and RAMENGVRL have a new single to drop this week].
This collab works on a few different levels. It introduces Kayan to the public while also making sure 'No Shade' is put on repeat because of that addictive beat.
Check out Kayan and Yung Raja's 'No Shade' below.