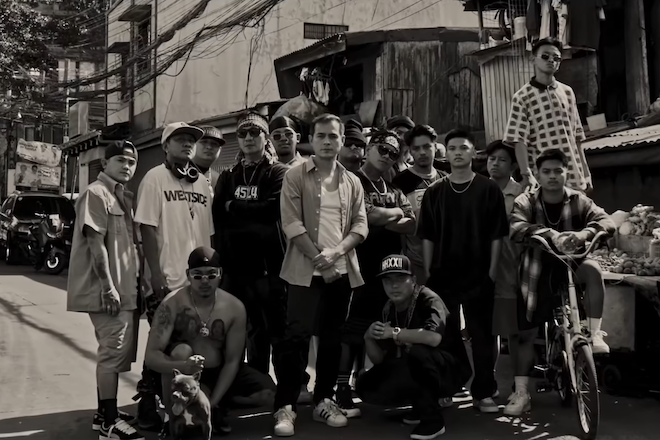 Asia
SMUGGLAZ & BASSILYO EMPOWER FILIPINO COMMUNITY WITH POLITICAL CAMPAIGN RAP
'Nais Ko' encourages people to stay on their grind
---
We've all been there at least a couple of times in our lives. Things are tough and it's easy to lose hope and find a way to get back up on our feet. Filipino battle rappers Smugglaz and Bassilyo released a new single, 'Nais Ko,' alongside Manila mayor Yorme, who is looking to become president of the Philippines in 2022. The song aims to encourage people out there to get up and grind for what they desire, and of course, to support Yorme's 2022 presidential campaign.
Smugglaz and Bassilyo are well-known amongst the Hip Hop community in the Philippines, from competing in rap battles such as FlipTop to appearing on talk shows and TV series. Together they collaborated and produced a relatable Hip Hop song for a politician Francisco Moreno Domagoso also known as Yorme. The song name 'Nais Ko' translates to 'I want,' and the meaning behind the song is to strive and keep believing in what you desire together as a community, no matter what obstacles life throws in your way, and also try to be thankful for what you have right now.
In the music video, Yorme portrays himself as having survived living a good part of his life in poverty, while Smugglaz and Bassilyo raise awareness about the difficulties of that situation. When the beat drops at the chorus, a village of people including Smugglaz and Bassilyo walk behind Yorme in the paths of Tondo. Hip Hop is used to promote Yorme's campaign and to relay a message to the public about the reality of the world they live in.
Throughout his career, Bassilyo has amassed a huge following mostly through collaborations and TV appearances. Smugglaz is a local rapper who has grown his popularity across the Philippines due to his influences in the Hip Hop scene. He has also been part of prominent hits in the Philippines, including collaborations with Gloc-9 and more. Yorme is one of the leading candidates out of eight people running for president which also includes boxer Manny Pacquiao and Bongbong Marcos, the former president's son.
Check out 'Nais Ko' by Smugglaz and Bassilyo below.