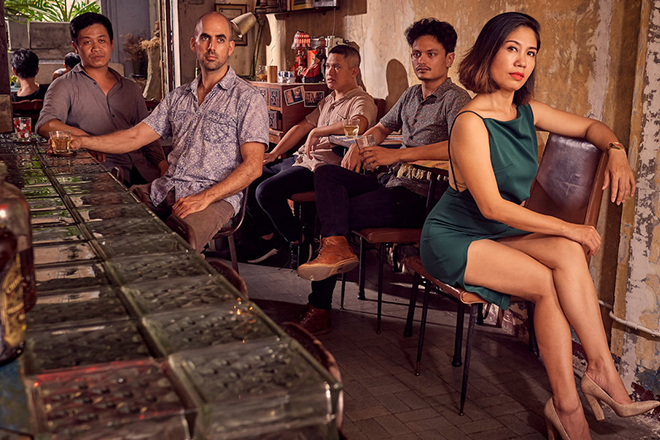 Asia
Saigon Soul Revival & Blacka remix the iconic 'Hào Hoa'
Three remixes and the instrumentals are out now
---
When Blacka, a finalist on Rap Việt, the biggest Hip Hop reality show contest in Vietnam, was only seven years old, he heard 'Hào Hoa' blasting everywhere in Saigon. Now, many years later, he was recruited by the Saigon Soul Revival, to hop on their remix of 'Hào Hoa' for the next generation.
The Saigon Soul Revival, a band with a mission to bring Vietnam's pre-1975 soul and rock sounds back, was doing a gig in 2017 and Blacka was in the audience. He heard them playing 'Hào Hoa' and energetically jumped on the stage and performed an impromptu freestyle, delighting the crowd and band members. When Saigon Soul Revival was releasing their own remix of the song, it was a no-brainer to get Blacka to drop a verse on the track. Blacka has said that he felt he was destined to be on the song, even though he had some trepidation. "This is iconic music. It crossed my mind that I shouldn't do anything to change the vibe, so I tried to connect to the original flavor of the song," Blacka said.
'Hào Hoa' [A Charming Man in English] was written in 1971 and has been covered and reinterpreted many times over the years. It's a tale about a seductive man who has a woman questioning his loyalty. Saigon Soul Revival's version sticks closely to the original but updates the raw sound with some 2022 shine. Blacka's verse is understated but definitely adds some extra excitement to the song. The Brotha Lok remix throws in some extra drums and has a smooth breakbeat feel. DJ Release's remix takes the funk up an extra step while the Cheeseabout version has an 8-bit feel to it.

Check out Saigon Soul Revival featuring Blacka's 'Hào Hoa' below or purchase the remixes on Bandcamp here.