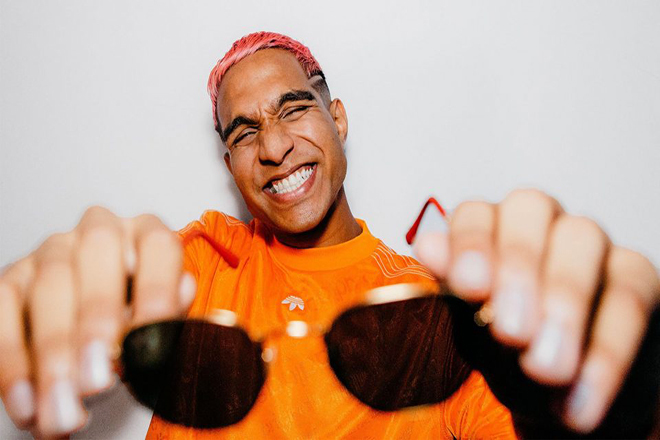 Review
Yung Raja is bursting with Tamil pride in his playful new single 'Mami'
He is hot for all the mamis on the twerked-out track
---
Singaporean rapper Yung Raja is notable for his infusion of vivid cultural references. As a mixed descendent of Chinese, Malaysian, and Indian heritage, Raja shows off his diversity and humor with his latest single 'Mami.'


As his first song to be officially released under Alamo Records, 'Mami' is a groovy party track that bursts with frisky energy thanks to the catchy dance beat from Raja's frequent collaborator, FlightSch. The bilingual rapper switches up the typical Hip Hop hit by flexing his wordplay skills and intermingling between western slang and jumpy Tamil. If you don't speak both, a little Googling while reading the lyrics will help you crack the code and find the cleverness within.

The music video for 'Mami' is a joyous ride into Raja's id, as the handsome rapper gets bodies moving in a traditional Tamil clothing store as he tries to impress and shower compliments on the objects of his affections. To prove that he has one thing on his mind, Raja raps mami over and over for a good 30 seconds two times in the video.

Raja's star is on the rise. He has been highly praised for his previous work 'Mustafa' and 'Mad Blessings,' which have accumulated more than six million streams across multiple platforms. With a promise to release a ton of material in 2021, 'Mami' is the first time of many that we'll see Yung Raja this year.
Yung Raja's Mami can be watched below.