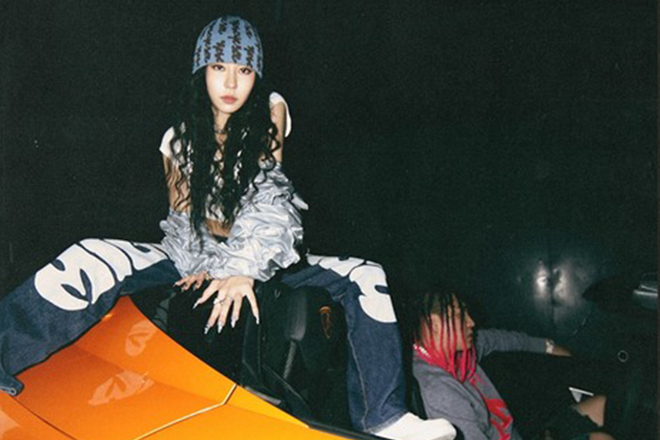 Asia
Mirani gives a joyride in 'Lambo!'
Catch a glimpse of the KHop's star's rebellious streak
---
Rising South Korean artist Mirani dropped a new track 'Lambo!' via AREA on November 10, and she brought UNEDUCATED KID along for the ride. Her latest track is a completely different vibe from her previous girl-next-door track 'Daisy' feat. pH-1. On 'Lambo!,' she puts a skully on, throws her middle finger up, pops that drip, and shows us a more rebellious side.

The music video is directed by ILLUMIN, who directed H1ghr's 'The Purge,' winner of the 2021 Korea Hip Hop Awards Music Video of the Year. You get a glimpse of Mirani being a rebel through this video, where she flexes in a Lamborghini with her braids and fly fits. 'Lambo!' also refers to Mirani's rapid growth in the Korean Hip Hop scene. While she only made it to seventh place in Show Me the Money 9, her flow and coolness wowed fans, and now she is at a new level where she can own a Lambo if she wants.
On verse three, UNEDUCATED KID drops in and really adds some soul to the song. He's proof that you don't need an education to keep it real and get whatever damn car you want.

Check out Mirani's latest video 'Lambo!' featuring UNEDUCATED KID below.