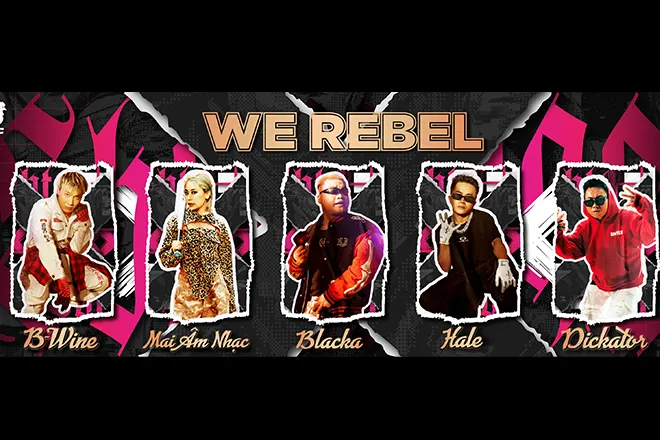 Asia
ESports & Hip Hop collide On SBTC's official anthem 'WE REBEL'
The single features Vietnamese rappers Blacka, Hale, Mai Âm Nhạc, B-Wine & Dickator
---
Hip Hop is no stranger to Esports – international artists like Lil Nas X served up a banger for the 2022 League World Championship theme song and DJ Khaled threw a headlining performance at the 2018 Overwatch League Grand Finals. We even have Rich Brian's 'Sydney' as PUBG MOBILE PRO LEAGUE 2021's official anthem. So it's no surprise that Esports teams are looking to get in on the hype, with Vietnamese-based SBTC Esports making their own mark on the scene with 'WE REBEL'.
The single features a number of Vietnamese underground rap talents such as Blacka, Hale, Mai Âm Nhạc, B-Wine, and Dickator. The trap banger will soundtrack the matches that the SBTC team participates in for games like League of Legends and its mobile counterpart Wildrift.
Mai Âm Nhạc is on chorus duty with a quiet performance that gives each MC ample room to flex. It's a song that marks the "first collaboration between Vietnamese Esports and underground Hip Hop" as SBTC states in the video's description.
'WE REBEL' also comes with a music video that gathers its artists alongside the SBTC team members. We see them wilding out under bright skyscrapers, inside an abandoned train cart, and a rundown warehouse – all while the SBTC flag proudly flies in the background. The exhilarating clip amassed nearly 200,000 views within five days.
Watch the music video for SBTC's 'WE REBEL' below.