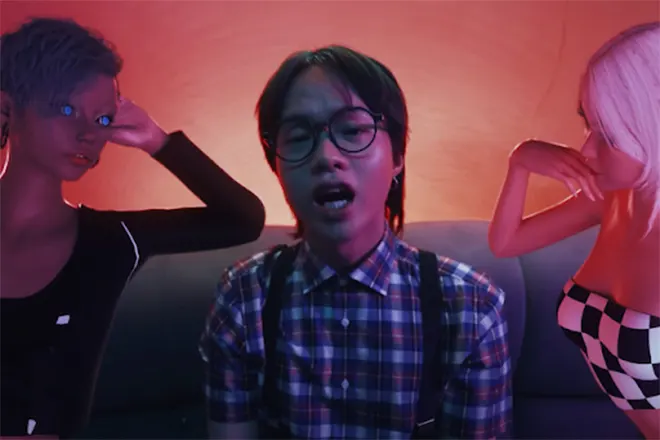 New Releases
Low G clones himself & looks for virtual love on 'Phân Thân'
This whimsical Vietnamese rapper sounds more like himself on every song
---
Vietnamese rapper Low G is back with his whimsical style and deadpan delivery on 'Phân Thân,' which means cloning the body in English. The dirty bounce of 'Phân Thân' was produced by Maiki.
While Low G dresses like a nerd standing in a corner at a party, his monotone flow is very much his own style, which makes him stand out from most rappers. The first half of the song makes us want to get down to the dance floor, while the later half of the track surprises us with a smooth atmospheric switch, adding an R&B twist for a refreshing love-is-in-the-air' vibe, as he discloses his deeper desires for relationships.
"I rap about going to clubs just to listen to music, but the girls keep coming so I can't do what I want to do," said Low G about 'Phân Thân' in an interview with LiFTED.
In the video, Low G clones himself and goes into the virtual world to be with a few South African beauties. It's kind of like the Y2K version of metaverse, but he's having some fun in this world with his new cyber friends at a party.
Everything Low G touches goes YouTube platinum [one million views], and 'Phân Thân' is no different. Low G definitely has it going on in 2022.
Check out Low G's 'Phân Thân' below.