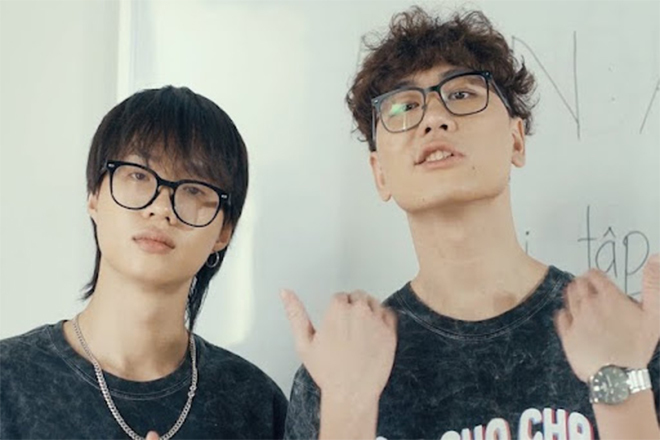 Asia
Low G & Teddie J run their own Hip Hop classroom in 'Ôi Bạn Ơi'
School has never been this fun
---
Vietnam's Low G, who is known for his cheeky humor and fresh conversation-like raps, breaks the 4th wall with his fellow MC Teddie J, as the duo reminisces about the good old high school days in their latest release 'Ôi Bạn Ơi' [Oh My Friend!].
Starting out as SoundCloud rappers, Low G and Teddie J have slowly emerged into the mainstream with their DIY Rap style and original beats. Their sound might not be very radio-friendly, but their nihilistic and youthful approach to Lo-Fi-ish songwriting has definitely captured the youth of Vietnam. Their latest release, 'Ôi Bạn Ơi,' has already racked up over 800,000 views on YouTube and it is no surprise, given how entertaining and playful the track is.
Low G and Teddie J start their verses recreating their high school life through low-key lyrics. The flute in the beat by Maiki really brings the head-nodding vibe as Low G and Teddie J trade their verses about the classroom while their friends hand them props and make jokes. Nothing says homemade like their music video for 'Ôi Bạn Ơi.' We see the duo and their friends dressed in their merch sitting in a classroom where all they do is fool around and have fun.
In a sense, this is why Low G and Teddie J are getting bigger day by day. They are unapologetically raw which translates to genuineness. They are the class clowns and the coolest kids in class at the exact same time.
Watch Low G feat. Teddie J's ' Ôi Bạn Ơi' here.