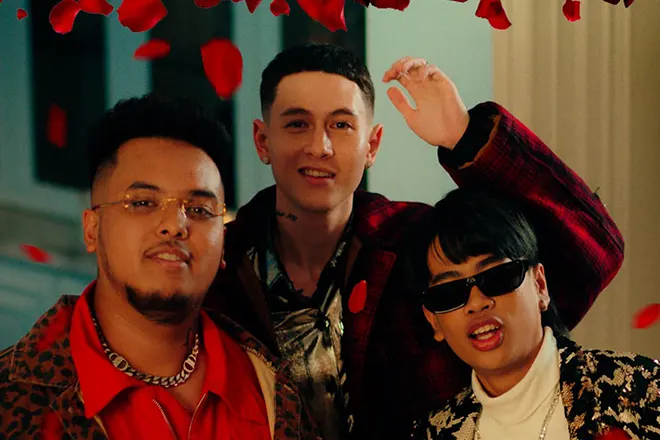 New Releases
Love knows no bounds in Gavin.D's 'Weigh Up [I Love You]'
The Thai rapper is joined by Sprite and Nino for a spoof of The Bachelorette
---
Finding love is no easy task in 2022. That's why so many people are obsessed with dating shows like The Bachelor or The Bachelorette. Gavin.D's new love song is an ode to finding the right love in 'Weigh Up [I Love You].' For the video, he invited Sprite and Nino, who also produced the beat, to battle him for love in a spoof of The Bachelorette.
On the first impression segment, Gavin.D gets no love, but his two rivals do. Sprite is flexing his money and The Bachelorette seems to enjoy that. Gavin.D is a little shy and uncomfortable, so there isn't a match there at all. Nino is smooth with the wink winks and sly smiles. When it comes time for a rose, Nino and Sprite get one and Gavin.D has zero.
Fortunately, Gavin.D comes in hard in the second round with some slow-motion dancing that gets The Bachelorette to laugh a lot. Nino is unimpressive with his kung fu, and Sprite falls more in love with himself as time goes on. Both of these two get fails and Gavin.D ties it up.
In the final round, one hour alone with a date, Sprite goes big on a dinner, which doesn't seem to do much to impress The Bachelorette. Nino brings his guitar, which is cute, but Gavin.D chases a ghost away from the outside of The Bachelorette's house, which seals the deal. He wins the competition and gets the girl in the end.
'Weigh Up' proves that love songs are a lot better when friends are trading verses with you.
Check out Gavin.D's 'Weigh Up [I Love You]' featuring Nino and Sprite below.