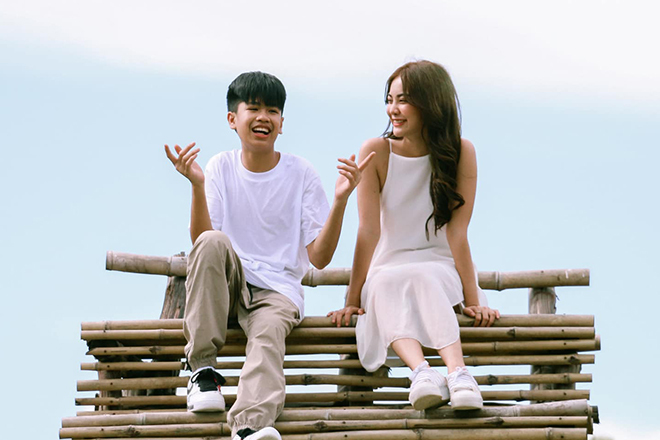 Asia
15-year-old Thai rapper Sprite releases a coming-of-age Hip Hop love story 'บังอร'
The young prodigy easily wins our heart
---
What is your fondest memory as a 15-year-old? Annoying the person you love with juvenile texts while obsessively listening to Taylor Swift? Thai rapper Sprite has a different and arguably smarter approach - writing a rap song to confess his love.
Produced by TPONDABEAT and dropped on June 30 on YouTube, 'บังอร' has amassed nearly 2.5 million views because the song is a refreshing Folk-Rap layered with wholesome bars that you would not expect coming from a teenager. Backed with a folksy melody filled with country chimes, 'บังอร' delightfully follows Sprite as he tries to wins the heart of a girl.
The music video carries on the young love story with an unpretentious setting. Filmed at a farm in the remote countryside, Sprite and his love interest hang out and take in a perfectly blue sky, as well as some rambunctious cows in this coming-of-age romance. The twist, like all modern-day twists, is that the music video is also a product placement ad for an anti-acne solution.
Sprite has been quickly on the rise since he debuted in Thai Rap TV show Show Me the Money. His quick wit and versatility in various genres of Hip Hop scored him a deal with record label HYPE TRAIN, and he contributed a verse to the theme song of Disney's latest feature Raya and The Last Dragon alongside South East Asia talents like Raisa Adriana, YonnyBoii, and Matthaios.
Check out Sprite's 'บังอร' below.