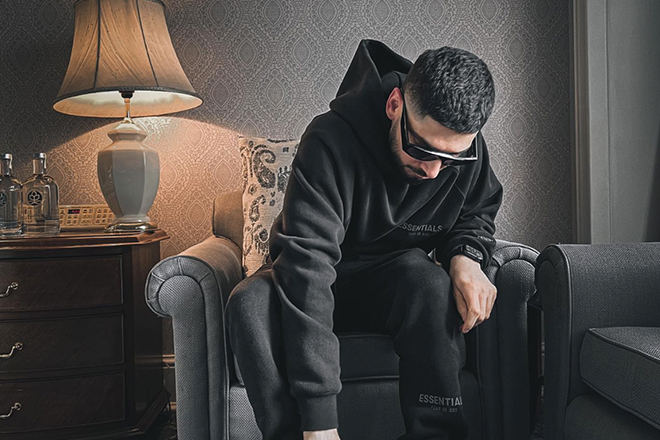 Asia
KR$NA is 'Blowing Up' with his latest single
At the end of the day, the New Deli MC's music speaks the loudest
---
To those who know the Desi Hip Hop scene, Krishna Kaul AKA KR$NA is already an OG on the scene. The rapper and songwriter from New Delhi, India has just dropped his latest track 'Blowing Up,' 10 months after his last single 'Na Hai Tai.'
The track is based on a simple but hard Boom Bap beat with tight high hats, and an acoustic guitar lick that gives it just a hint of Indian Reggae flavor. Being one of the pioneers of lyrical rap in India, KR$NA comes hard and relentless with his bars, rocking in Hindi and English like peanut butter and jelly. He rides the rhythm with his smooth flow, keeping the song rich and bouncy.
In previous interviews KR$NA has said that he doesn't like to talk that much and he incorporates that into the chorus here. A rapper who doesn't like to talk may sound odd, but his primary mode of communication is through beats and bars - hence he isn't very active on social media. If he wants to address something he'd rather make a song about it than write a post. He didn't even promote this track much but it already has over 3.8 million views on YouTube because at the end of the day the music speaks loudest.
Being one of the early rappers to emerge on the Desi Hip Hop scene in the mid-2000s, he recently reminded the world that he is 'Still Here' with his second album. Now with this new joint he's all about 'Blowing Up.'
Check out KR$NA's 'Blowing Up' below.