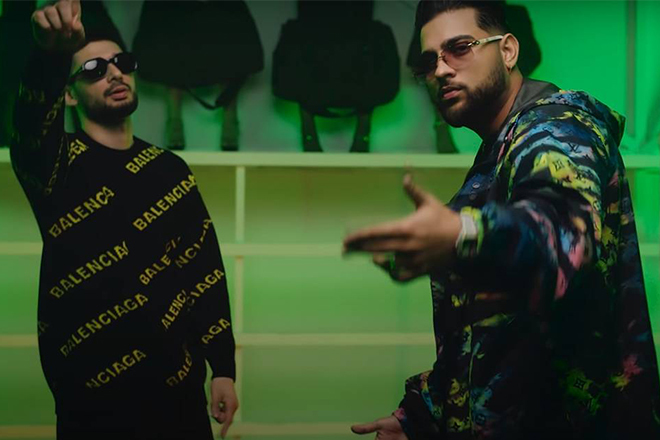 Asia
'YKWIM' is all about that money with Karan Aujla & KR$NA
Punjab Hip Hop is taking over from Delhi to Bombay, Bombay to LA
---
Karan Aujla decided to release his collab with KR$NA on his birthday on January 18. Within a week, the much-heralded and long-awaited tune, 'YKWIM,' has amassed an incredible 15 million views and is the talk of Punjab Hip Hop. What a great birthday present for 'Geet'an Di Machine' aka Karan Aujla.
'YKWIM' stands for you know what I mean, and the message in the video directed by Rupan Paul is very simple: get that money. There are stacks of money everywhere. There is money flying around. There are people laying on money beds. There are countless sexy girls counting money. And there's a big bee, which is quite weird and out of place in all this money. There's so much money that by the end, it's very clear what they mean.
The song has a catchy beat by Yeah Proof, and some captivating singing by Mehar Vaani, but the real stars of the show are the MCs, KR$NA and Karan Aujla. Both rappers go off in their respective verses and it's no wonder their fans have been clamoring for this long-teased collab.
Check out 'YKWIM' by Karan Aujla and KR$NA below.