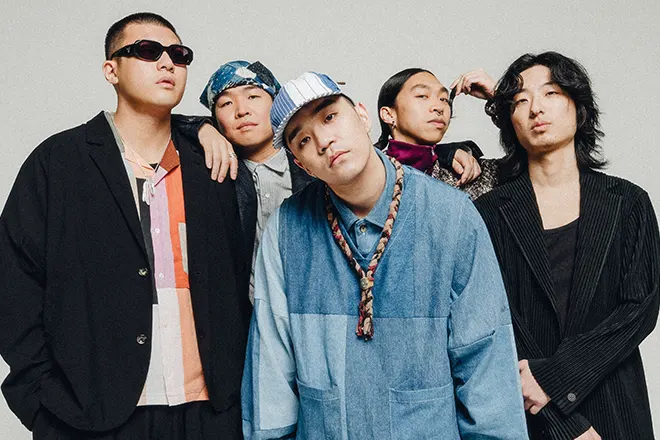 Asia
1300 come of age in an era of doomscrooling & misinformation with 'Lalaland'
The Korean-Australian collective are beginning their Acid Rap era
---
Following an MC or a collective for a while can always lead to a preconceived notion of what sort of music they would put out by associating them with a specific sort of sound. However, that logic cannot be applied to the Korean-Australian outfit 1300.
The creative crew embodies the whole idea of a left-field approach, always bouncing between genres and throwing curveballs. Their debut album Foreign Language encapsulated the unique experience of being a Korean Australian, alongside solidifying their motif of never being able to box them into a genre.
Back in February of this year, they dropped a surprise love-tinged EP, which they comically marked as their foray into the K-pop world. Fast forward to October and they're back with a brand new single, which they are defining as the Acid Rap era for themselves. The track is titled 'Lalaland' and it arrived on all streaming platforms on October 5 via Eastern Margins.
On 'Lalaland,' 1300 spray their bars over a deep electronic beat with Acid undertones. It's heavy, aggressive, and incredibly infectious. The collective ride on the track's instrumentation seamlessly, with each member delivering a masterclass through their individuality.
There aren't many in the business who can do what 1300 does consistently, especially when you're switching up your style with virtually every release. But that's what makes 1300 so unique. These Korean-Australian boys got it on lock.
Check out the official music video for 1300's 'Lalaland' down below.