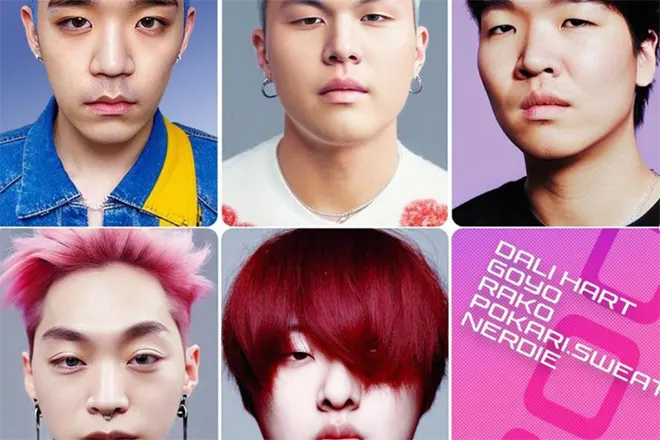 New Releases
1300 facetiously make a foray into the K-Pop world with <3
The Korean-Australian Rap collective dropped a surprise 5-track project just in time for Valentine's Day
---
It's February and the connotation that the month has with love is something we cannot run from, for better or for worse. To commemorate Valentine's Day, the Korean-Australian Rap collective 1300 released a surprise five-track tape titled <3.
If there's anything we've learned from the quintet, it's that we can never predict what they have up their sleeves. Known for their left-field approach, 1300 switches it up even more on <3. The project is dubbed as their debut as a K-pop band by themselves, as they sheepishly wrote on an Instagram post: "We are going to solidify the BTS of Burwood title for real." Burwood is the suburb the group is from in Sydney.
The five tracks featured on <3, namely 'Drunk in Luv', 'LAVA GIRL', 'brb', 'NASA', and 'SUPER CD' are all spruced up with elements of Pop, Hyperpop, and R&B. It's a fun and feel-good listen, as the group intended for listeners to feel less lonely during this celebration of love.
A visualizer for 'Drunk in Luv' accompanied the project's release, and features a nostalgic in-game wedding ceremony taking place in the world of Maple Story, a popular video game.
Check out the visualizer for 'Drunk in Luv' or stream the entire project below.