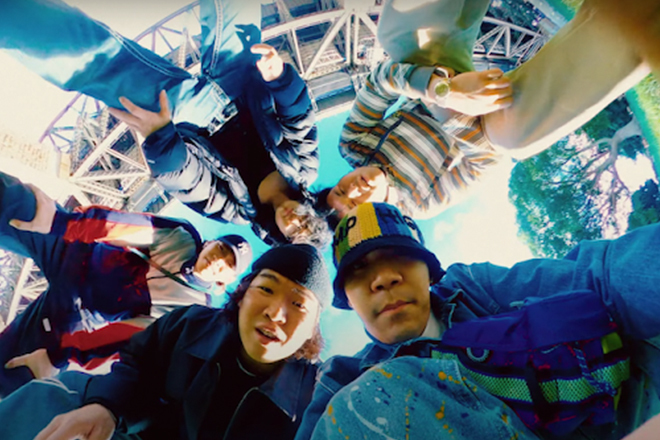 Asia
1300 will get you bouncing to their 'Foreign Language'
Korean-Australian newcomers drop a banger
---
Ever since the Korean-Australian Hip Hop collective 1300 dropped their debut single 'Brr' in January 2021, rappers Rako, Goyo, DALI HART, producer-singer Nerdie, and producer Pokari.Sweat have been flipping things around in the Aussie Hip Hop scene. Their freshly released track 'Foreign Language' just dropped on YouTube, and the crazy, DIY visual is super fun to watch, as they discover the Insta360 from the ground up and start spinning both camera and bars. Their antics are surpassed only by the fisheye lens on steroids camera style.
Their previous releases were more English-language based, but this time they embrace their mother tongue, spitting in Korean and even throwing in some Japanese jokes. You don't need to understand their 'Foreign Language' to know they're dropping fire. Each MC's flow blends smoothly into each other and you'll want to hit repeat after the two minutes are up, if only to try and figure out what the hell just happened to you. Get your ears ready for 1300's 'Foreign Language' because you'll be hearing a lot more about them in the future.
Check out 1300's 'Foreign Language' below.