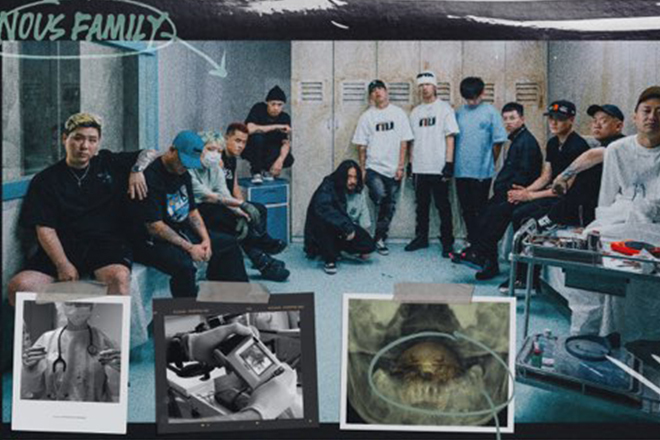 New Releases
China's underground rises up with NOUS' new cypher videos
Take your pick from the 2 versions that have been released
---
Do you prefer watching a cypher with MCs just tearing it up, or would you like to watch a full video with acting and horror scenes? Whichever one you want, you can get your fix with 'NOUS Underground 2022 Cypher.'
Straight outta Xi'an, China comes one of the most well-known Hip Hop collectives, NOUS Underground. They've been making a lot of noise and in 2022, they went big with their cypher release putting out two videos for one track.
First off, they released 'NOUS Underground 2022 Cypher' with Pact, Kigga, Vico, Naseem, Killa4nia, Siiviba, Gif7ed, Cream D, Bin Cin, Django3005, and Utopia. The thing that is different about this cypher is they keep viewers off-balance. Sometimes they do their own verses. Sometimes they go back and forth a few times within each respective verse. And then to top it off, they even include the DJ for an eight-bar scratch break.

That's just the tip of the iceberg, though. The crew then released 'NOUS Underground 2022 Cypher [Version 2]' and really blew up the spot. Each part of the cypher is acted out in what feels like an abandoned hospital or mental ward, which really shows what the world has been going through with the pandemic. Each rapper is a security guard or a surgeon or a mental patient. Lyrically, both videos are good because the rappers kill it, but version two is brilliant in its ingenuity because it's never been done quite like this before.
Check out 'NOUS Underground 2022 Cypher [Version 2]' below.