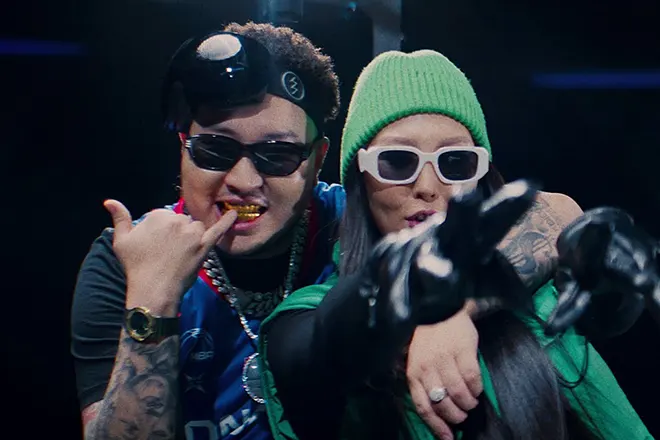 New Releases
GINJIN & Mrs M come together for a House stomper 'Sunuunu'
The track was produced by Mongolian DJ TMk
---
Dancefloors, get acquainted with this brand-new Mongolian track. 'Sunuunu' marks yet another collaboration between the two big names of Mongolian Hip Hop, GINJIN and Mrs M. This time around, the duo worked with fellow compatriot and DJ, TMk, who produced the absolute stomper that the track is.
'Sunuunu' also pays homage to an esteemed Rap group from Mongolia, Khar Sarnai. The three-minute track features Ginjin's signature raspy voice, alongside Mrs M's smooth delivery. Its production takes the single up a notch, with elements of House music dominating the entirety of it with four-on-the-floor, a deep bassline, and synthesizer riffs entering the fray. There is no way you can listen to this track without moving – it has everything in it to shake the walls of parties and completely destroy dancefloors.
A music video for the track dropped on the same day of its release, November 18. No nonsense here, just the two MCs dripped out in their best outfits, going toe-to-toe with their bars, and all around having fun with it. GINJIN and Mrs M are flying Mongolia's flag high, and it's something we love to see.
Check out the music video for Ginjin and Mrs M's 'Sunuunu' below.