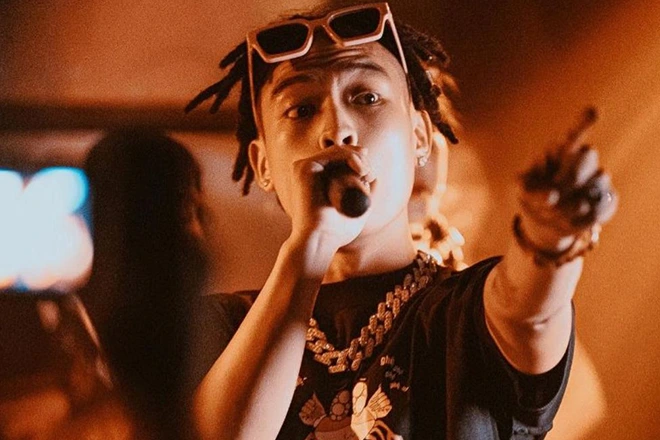 Asia
Wxrdie showcases his immaculate 'VINFLOW' & brings some 'ENERGY' with YanBi & Gizmo
The young Vietnamese MC can't stop won't stop
---
Vietnamese MC Wxrdie has been consistently dropping banger after banger ever since the year started. They've come in the form of seven singles and a 17-track mixtape titled 420ent. That grind hasn't stopped since.
Last week, he dropped a visual for a previously released single, 'VINFLOW', alongside a brand new track, titled 'ENERGY' – both produced by 2pillz. The latter was released on July 13, which is a collaboration with Vietnamese artists YanBi and Gizmo. A spacey, hard-hitting instrumental belts through, while the MCs completely obliterate it.
Three days after that, on July 16, Wxrdie released a music video for 'VINFLOW', which is taken from his mixtape 420ent. On it, he showcases his everyday lifestyle, and the hustle he puts in to be the MC he is today – hitting the studio, being dripped out with that bling, luxury cars, and the love he gets from his posse.
Back in April, LiFTED mentioned that the Saigon MC is one of the torchbearers for the future of Vietnamese Hip Hop. Judging his work rate and brilliant releases, there's no disputing he's exactly that.
Check out the official music videos for Wxrdie's 'VINFLOW' and 'ENERGY' below.