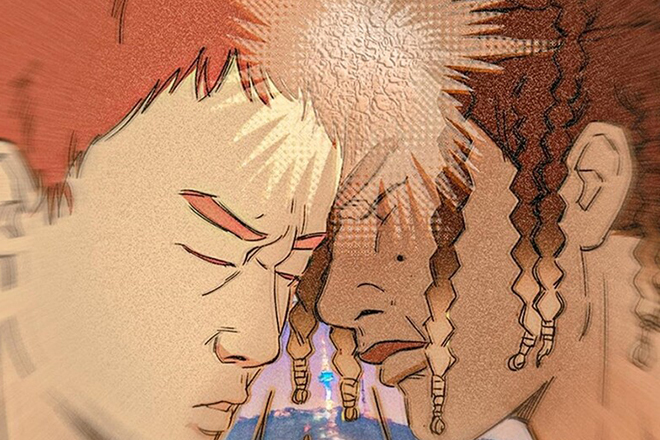 Asia
When worlds collide: Sokodomo & 24kGoldn team up for 'SCAR'
It's the first time the South Korean rapper & American superstar have collaborated
---
Turning heads from his appearance on the hit South Korean hip-hop TV shows High School Rapper 3 and Show Me The Money 777, Sokodomo has quickly garnered a reputation as one of the country's up-and-coming rappers to keep an eye on out for. Notable for his quirky way of dressing and aggressive flows, Sokodomo has earned collaborations with some of Korea's biggest acts such as Jay Park and Jay B – and now the latest step in his career, 'SCAR', a single with American hitmaker 24kGoldn.
The bilingual track features Sokodomo and 24kGoldn lamenting over the scars they got from their exes. On the punk rock-influenced track, 24kGoldn sounds right at home with his usual blend of infectious melodic rapping while his South Korean counterpart enters new waters, which surprisingly plays to his strengths as well. Hearing Sokodomo crooning in his raspy voice makes for a refreshing experience.
Sokodomo has also been noted for his ability to speak five languages – due to his parents being of Korean and Japanese descent, along with his upbringing in Brazil and the US. So it only makes sense that his rise towards global popularity starts with a bilingual banger. We can only hope to hear more from the South Korean rapper in other languages he's proficient in, too.
Watch the lyric video for sokodomo and 24kGoldn's 'SCAR' here.