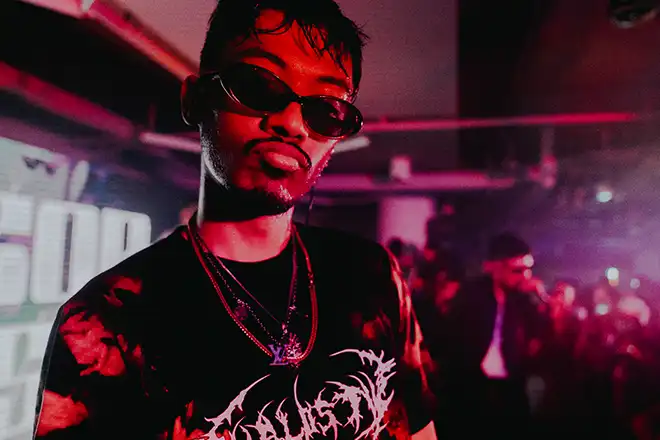 Asia
AE$OP CA$H is setting the pace with 'TRACKSTAR'
"Only difference now, they know I'm really top"
---
AE$OP CA$H was regarded as one of the torchbearers for the future of Singaporean Hip Hop by LiFTED, and now he's showing everyone why. The Singaporean MC has been grinding out releases independently since as early as 2017 and has always been a beaming light in the underground scene. In late 2021 however, he signed with the Hip Hop label HVT Entertainment, and released a stellar four-track EP, SWOPO, signaling a new era. Now, AE$OP CA$H is setting the pace with his brand new single 'TRACKSTAR.'
The two-minute track was produced by the seasoned producer and creative head of HVT Entertainment, RIIDEM, alongside PravOnTheLoose. 'TRACKSTAR' tells the story of AE$OP CA$H's past, while also celebrating who the artist he has become today. "Many people asking when's the drop/Got me thinking 'bout the times people ask when there's stock/I'm still the same boy from the block/Only difference now, they know I'm really top."
In a press release statement, RIIDEM shared that the track, "is definitely fuelled by AE$OP CA$H's hunger and drive to make his mark and depicts what's next for him. It is also the beginning of an entirely new sonic experience we want to give his listeners."
A music video for 'TRACKSTAR' is also set to be unveiled on November 25, when HVT Entertainment will host an event in collaboration with Foot Locker. The music label also shared with us that AE$OP CA$H will be releasing a track together with the Malaysian rap-scene pioneer, Joe Flizzow, which is expected to drop next year. The duo also performed together in September during Def Jam Southeast Asia's Vendetta.
AE$OP CA$H is at the top of his game right now, and we're all stoked to see what he has in store. In a quick interview, the rapper said, "This is just the beginning. I always feel like there's more I can do and create and I'm looking forward to sharing all that we've got lined up in the coming months."
Check out AE$OP CA$H's 'TRACKSTAR' below.