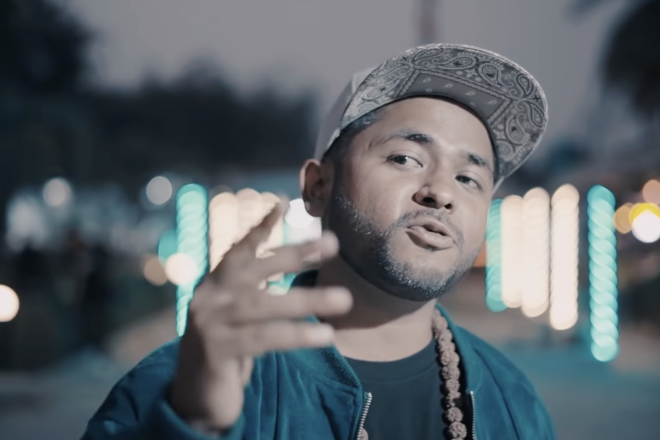 Asia
Uniq Poet preaches spirituality with new track 'Vipassana'
The Nepalese rapper says keep calm, stay positive & meditate
---
The Nepalese Hip Hop scene is not only all about beef. Rapper Uniq Poet has been teasing new material on his YouTube channel for the past two weeks and it's more on the spiritual tip. The lyrical rapper, whose previous work has showcased his deft storytelling skills, looks set to raise the bar higher with his new single 'Vipassana.'
'Vipassana' means clear [vi] seeing [passana] and reflects a state of clarity of the mind when one is only aware of this present moment without adding mental clutter. Produced by frequent collaborator Utsavog, 'Vipassana' is a rare gem for Hip Hop, as it sheds light on spirituality and mindfulness rather than boasting or dissing others.
The chilled-out beat features a mesmerizing flute line as Uniq poetically recounts his experience struggling with depression and how he got over it by focusing on his own wellness and meditation. Uniq specifically states 'Don't let another motherfuckin' artist die again,' a subtle yet heartbreaking tribute to late rapper Yama Buddha, a fellow Nepalese rapper who committed suicide a few years back.
Uniq Poet is deep in the Nepalese Hip Hop game, going back to his debut in 2013. With the release of his first album Kaalo earlier this year, and with more in the clip, Uniq Poet looks poised to make a name for Nep-hop on the international stage.
Check out Uniq Poet's 'Vipassana' below.