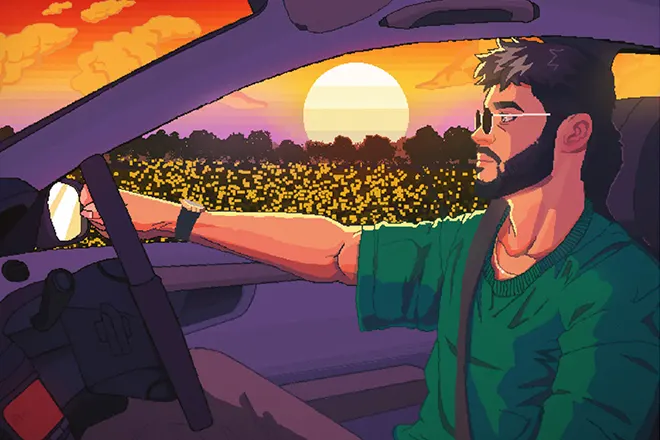 Asia
tricksingh goes Lo-Fi in all the right ways on '5AM in Punjab'
Punjabi chill for the win
---
Tirath Sandhu aka tricksingh is trying to do things his own way. The young artist and composer noticed that late-night jams had been made for cities like Calabasas, Tokyo, Toronto, and Karachi, and Hong Kong but not Punjab, so he went ahead and did it. With his latest release, '5AM in Punjab,' tricksingh creates the genre of Punjabi chill, and it's exactly that.
The tumbi is a distinctly Punjabi instrument, and tricksingh uses it here mixed with groovy synths to go deep in his bag. While rapping bilingually about his love life, dreams, and aspirations, tricksingh's goal is to get to the top and take anyone and everyone he loves with him.
The visualizer fits the Lo-Fi aesthetic as it's just an 8-bit version of tricksingh driving by a sunset enjoying himself just enough for an occasional shoulder wiggle. While '5AM in Punjab' is not going to cause any riots on the dancefloor, it's a beautiful song to stick in your headphones and watch the sun go down lazily behind the clouds.
Check out tricksingh's '5AM in Punjab' below.