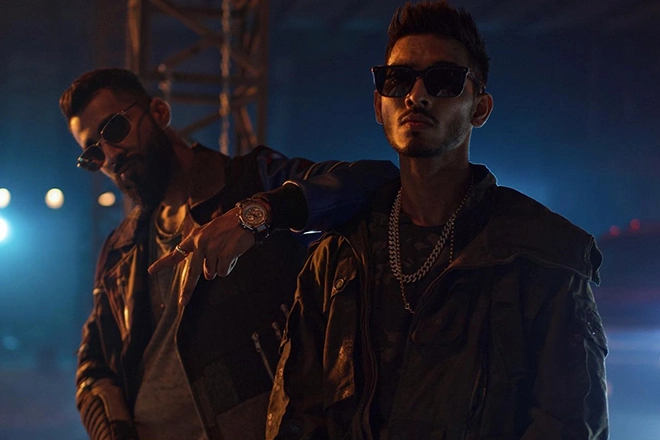 Asia
Pakistan's Young Stunners drop a fiery track in 'Two Tone'
The duo goes on a lyrical frenzy
---
When it comes to the Pakistani Hip Hop scene, there's a duo that's been killing it since way back in 2012 - Young Stunners. The two MCs first met when they were only 16 and have been the best of friends since, and that chemistry bleeds into all of their music. They even share the same first names phonetically - Talha Anjum and Talhah Yunus.
Fast forward to the present and the Young Stunners are still going strong. On May 21, they dropped a fiery, high-energy single, 'Two Tone.' The beat, which was produced by a young producer in Umair, features vocal chops, sliding basslines, and thumping kick drums. Talha Anjum takes on the track's first verse and delivers a composed performance. Then, Talhah Yunus dramatically takes over, and he takes literally zero breaks while spitting, going on an absolute frenzy. He even drops a homage to Tupac, going "All eyez on me/All eyez on me."
The accompanying music video is just as brilliant as the track. It portrays the two MCs as bad-ass action heroes, wielding guns and executing the enemies. It also features cuts of the two in the freshets of fits, going HAM in the club, and in what seems like a junkyard.
Check out the official music video for Young Stunners' 'Two Tone' below.