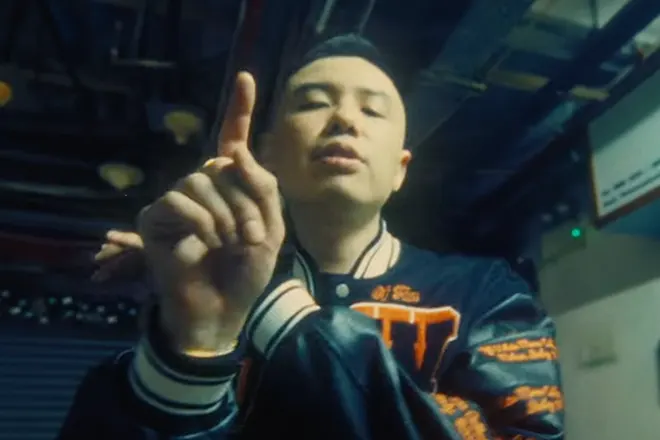 Asia
TXMIYAMA reps hard for Chungking in '5AM MANSIONS' with YOUNGBOSS NND
"Go ahead and envy me, HK city MVP"
---
Even people who have never been to Hong Kong have heard of the infamous Chungking Mansions. Built in 1961, the building has been part of the seedy underbelly of the Fragrant Harbor as a home to shopping malls, gold-smuggling rings, cell phone scams, compensated dating, and much, much more.
A lot of folks in HK wish it would just disappear, but Canadian-born Japanese rapper TXMIYAMA is a fan. He digs the place so much that his latest song, '5AM MANSIONS' is a homage to the history of what goes down pre-dawn in one of the shadiest places in town.
In the song, Hong Kong city MVP TXMIYAMA raps, "Hate it or love it we gonna be shining/letting em know underdogs on top/I'm good in the Mansions/Go ahead and ask em/They play my sh*t at the barbershops." He's got his rep in the building and he brings West African MC YOUNGBOSS NND with him.
In the video, TXMIYAMA and the crew are just wilding out. They've got a table with some bottles poppin'. They've got the barber shop playing his joints. It's a good, late night out chilin'. The video proves that beauty can be found in anything as long as you look hard enough.
Check out TXMIYAMA and YOUNGBOSS NND's '5AM MANSIONS' below.