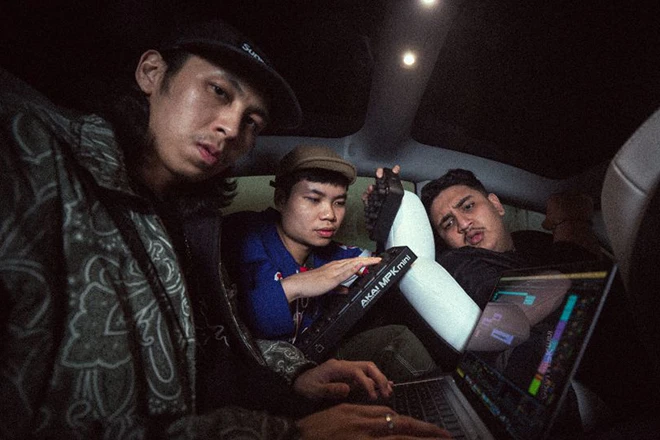 Asia
Authenticity is on the menu for Cravism, ABANGSAPAU & Mary Sue's 'TRACK C'
The Singaporean trio dropped another taste of their upcoming collaborative album, OK!
---
We live in a time where commercialism is pervasive. It seeps into our lives, as well as into the music we consume across all genres. Overproduction in tracks is now rife, and everything mainstream tends to sound the same. To make good music, there are no special formulas or secret ingredients. , all it takes is authenticity. That's exactly what the two Singaporean MCs Mary Sue and ABANGSAPAU epitomize.
On September 29, the duo released 'TRACK C' via New Mongrels, the second single off their upcoming collaborative album with producer Cravism, titled OK!. It's scheduled for release on October 13. We were first given a taste of the trio's golden chemistry with 'Okei' back in June, and they don't disappoint on this brand-new track either.
'TRACK C' also serves as a follow-up to the duo's double-single back in August 2022 called HERE I AM, which comprised 'TRACK A' and 'TRACK B'. Cravism dishes out a Soul sample-heavy instrumental, which ABANGSAPAU and Mary Sue completely obliterate. Harkening back to commercialism, ABANGSAPAU vehemently declares in the track's first verse, "You better listen carefully to the words that I speak/This music shit is not a formula b*tch/I'm done with sucking up or seeking validation/I'm the best that f*ckin came out this b*tch."
Mary Sue carries on the impassioned flavor on his verse, as he spits, "I don't need the penicillin/ Imma pen when I choose/I don't need another ceiling/Imma stick to my roots/I don't mind the f*ckin leaking, cause the sky is my roof." You can't fake these bars, they come from a place of knowing oneself, there's no space for pandering here. And they're not just lyrics – they're personal testimonies to their prowesses as MCs.
Listen to Cravism, ABANGSAPAU, and Mary Sue's 'TRACK C' below.