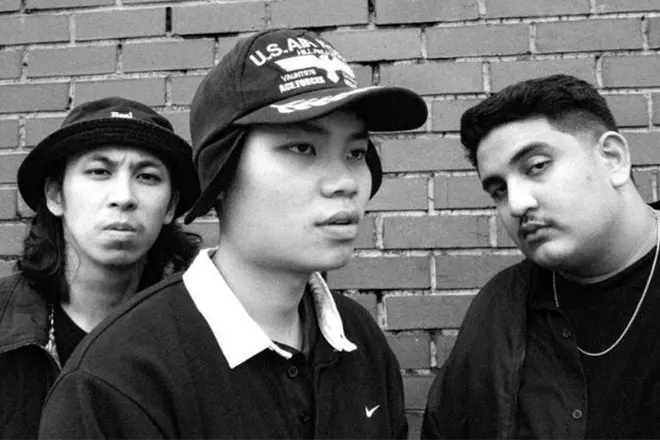 Asia
ABANGSAPAU, Mary Sue & Cravism are pining for love on 'okei'
An excellent collab from the Singaporean trio
---
Last month, ABANGSAPAU laid out his heart on his journey as an MC, and that a rebirth in his artistry is imminent. Now, we're seeing it unfold in real-time. Recently, the Singaporean rapper dropped a brilliant single with his fellow compatriots — the eclectic MC Mary Sue and producer Cravism, titled 'okei.'
Cravism cooks up a soulful beat for this number, which also features samples of vocals from the local duo nkei [hence the intentional misspelling of 'okay' as 'okei']. Just as the first snare drum enters the foray, so does ABANGSAPAU's dulcet voice. He doesn't spit on this take, instead, he sings out rhymes that are centered around a love he has for a certain individual.

Mary Sue then immediately steps in, spitting his bars with complete clarity. That's one of the best things about Mary Sue as an MC, no matter the flow he opts for, or the beat that's backdropping it — you'd be able to pick out exactly what he's saying. For two verses, Mary Sue prances around themes surrounding the navigation through hazy situations one might end up in when it comes to being in love.
ABANGSAPAU, Mary Sue, and Cravism might have just put out the perfect soundtrack for pining with 'okei.' As ABANGSAPAU painfully croons out on the track's hook: "I don't really want to be okay without you."
Listen to ABANGSAPAU, Mary Sue, and Cravism 'okei' below.