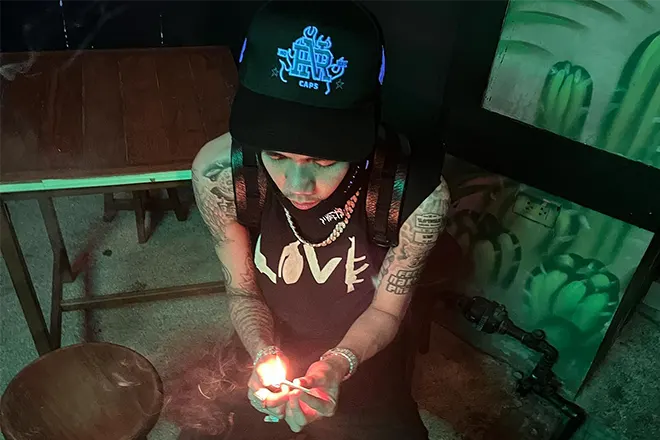 Asia
1MILL flexes it all on newest single 'โคตรจะเย็น [Kod Ja Yen]'
A whole lotta cash, a whole lotta drip & a whole lotta bars about them
---
One of Asian Hip Hop's hardest-working MCs, 1MILL, has had an eventful 2023 so far. He's been featured on singles with NINO and DaBoyWay and has dropped a string of releases with 4BANG, and he's building up towards a collaborative tape called 4MILL.
On May 19, 1MILL dropped his first solo single of the year, 'โคตรจะเย็น [Kod Ja Yen]'. 1MILL shared via an Instagram post that this track would be part of the 4MILL project, making it one of the few solo singles on it. 'โคตรจะเย็น [Kod Ja Yen]' is what 1MILL does best, and that's flexing. A whole lotta cash, a whole lotta drip, and a whole lotta bars about them.
The music video came with the track, and it features the Thai MC doing his thing overseas. It opens up with a shot of 1MILL taking cash out of his bag, which left the storekeeper astonished, asking: "Where did he get all that money from?" To which the cameraman replies, "Cuz he's a star." The floor is then set, and 1MILL shows exactly why and how he's a star throughout the video.
Check out the official music video for 1MILL's 'โคตรจะเย็น [Kod Ja Yen]' down below.