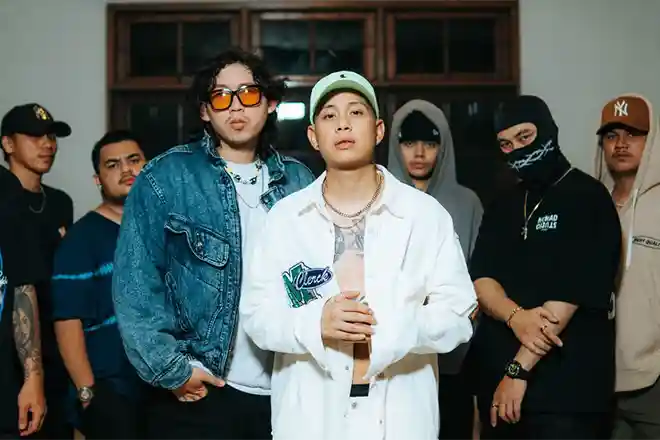 New Releases
Ben Utomo & Kay Oscar collude on new single 'Bersinar'
Repping hard for Bahasa Drill
---
The Indonesian MC Ben Utomo's journey has taken him beyond borders. Raised in Palmdale, California, Utomo was only introduced to the bubbling scene of his native country through connecting with fellow Indonesian MCs from Myspace in 2007. For all you kids, that was the hottest social media platform in the world at one point.
Seven years after that discovery, he moved to the Southeast Asian country to kick start his career as an MC. Eight years have passed since then, and it's safe to say that he has made a name for himself with four albums and multiple singles under his belt.
And to mark his first single of 2023, he linked up with a fellow MC, Kay Oscar. Titled 'Bersinar', which translates to 'to shine,' the single is the duo's reminder for listeners to always accept themselves.
In a press release, Ben Utomo said, "This song is about not being afraid to stand out and embrace our differences in the best way possible."
Utomo also drops a clever word play which odes to Messi, who plays for the French football team Paris Saint Germain [PSG], "F*** it up, get it messy like PSG/Now I'm flying high, no THC." Produced by Kardo Arghost, the Bahasa Drill song has sliding basslines, deep drum kicks, and fluttering hi-hats.
Check out Ben Utomo and Kay Oscar's 'Bersinar' down below.