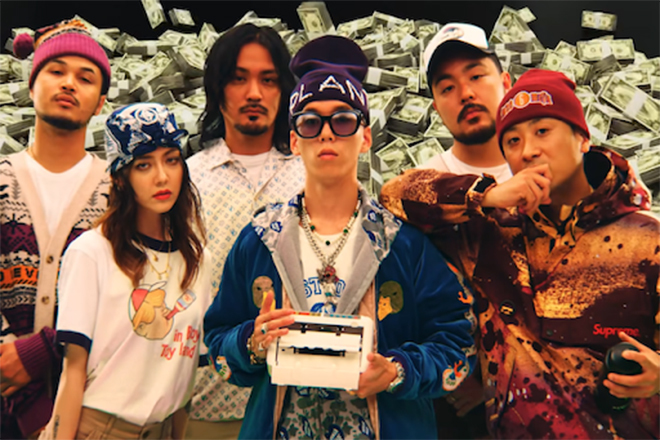 Asia
There goes the neighborhood
JP THE WAVY leads a zany block party in 'We Comin' [f**k dat s**t]'
---
Wacky is a good way to describe JP THE WAVY. The Japanese rapper and LiFTED cover star has been rocketing up the charts in 2021, and his latest release in 2022 proves he is not slowing down any time soon.
In [We Comin' [f**k dat s**t',] the rapper is the Pied Piper leading a funky block party in a usual town with his multicultural crew. The track starts with people chanting f**k dat s**t over and over as the beat slowly gets louder and louder. As with his other videos, JP rides the 2000s-style beat produced by Tigaone smoothly in his iconic baritone voice while keeping a rhythmic, catchy flow. JP's verses are always fresh as he gets low-key braggy in Japanese and English slang. While the track is not a Trap banger that everyone is rhyming over these days, its brief two-minute runtime will get anyone's head bopping.

The video shows JP THE WAVY leading his colorful crew dancing and twerking into a suburban town and funking it up with their fashion-forward outfits and stylish moves. The message is simple: JP THE WAVY not only brings the party with him wherever he goes, but he is the party.
Check out JP THE WAVY's 'We Comin' [f**k dat s**t]' below.