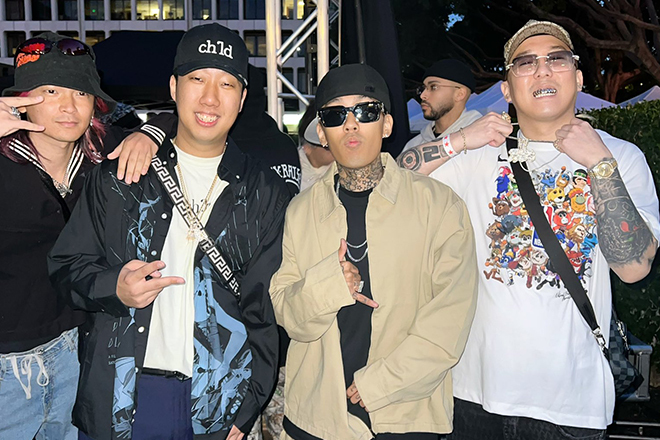 Asia
Ted Park does a mega-posse remix of 'Crazy Rich Asians'
He's joined by the past, the present & the future of Asian Hip Hop
---
Ted Park's life has been a movie recently. The last time we caught up with him as the March cover star for LiFTED, he was tearing down SXSW the only way he knew how to on an Instagram takeover. Since then, he's performed in Los Angeles and Montreal, and had a big headline show in New York City at SOBs. Not bad for an MC who used to take over karaoke spots for shows in NYC, right?
Now Ted is back and he brought some friends.
The original 'Crazy Rich Asians' song had Xansei and Parlay Pass on it. For the remix, 'CRA 2.0,' Ted kept Xansei and Parlay Pass on the track and is joined by the past, the present, and the future of Asian Hip Hop. He got Korean legend Dok2, Juno Award-winning artist Eric Reprid, as well as upcoming hitters Dbo and Paul Blanco to drop verses for 'CRA 2.0.'
The visualizer looks like an NFT that has come to life. Dok2 is up first and goes HAM on the rejiggered beat. Ted is back on the hook, then it's Paul Blanco showing why he's up next on the scene. Eric Reprid has got a nice flow, and then Dbo comes in with an X-rated verse to turn the song upside down. In the end, Ted Park, Xansei, and Parlay Pass close out the mega-posse cut. Overall, it's a boisterous time with various styles on one relistnable track.
Check out Ted Park featuring Xansei, Parlay Pass, Dok2, Paul Blanco, Eric Reprid, and Dbo in 'CRA 2.0' below.