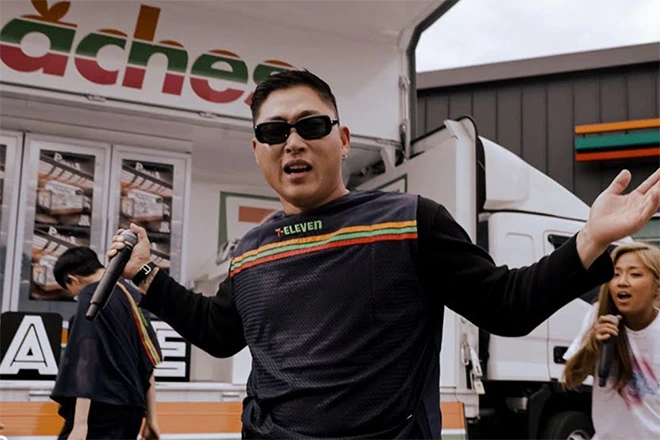 Asia
Swings & AP Alchemy tear up a local 7-Eleven with an energetic performance
They performed two tracks in 'Bulldozer' & 'No One Likes Us'
---
Everybody knows what a 7-Eleven is. Whether that's a stop for drinks you'd make before or after a night out, or a place you'd head to after school for some snacks, we've all spent time in this convenience store in most stages of our lives. But, would it ever occur to you that a 7-Eleven store could be transformed into a stage? They're doing things differently in South Korea, and we're here for it.
Recently, 7-Eleven Korea released episode 8 of their series, '7 STAGE' on YouTube. It's described as "a nearby and convenient happiness charging station with 7-Eleven," and "live content with talented artists." On the show, none other than the veteran rapper Swings and his AP Alchemy crew helmed the stage for its 8th iteration.
Swings kicks off the episode with a throwback track of his, 'Bulldozer', which was released 10 years ago. One might think that the swear words would've been censored out, or that they'd pick a family-friendlier track to perform – but that's where they're mistaken. Swings goes all in, setting the energy and the tone for the rest of the episode.
It then culminates with Nochang, BlackNut, DAMINI, and Swings coming out, decked in 7-Eleven vests to perform the last track of the episode, 'No One Likes Us.' All of them left no crumbs behind, each of them dropping a 10 out of 10 performance.
Check out Swings & AP Alchemy's 7 STAGE below.