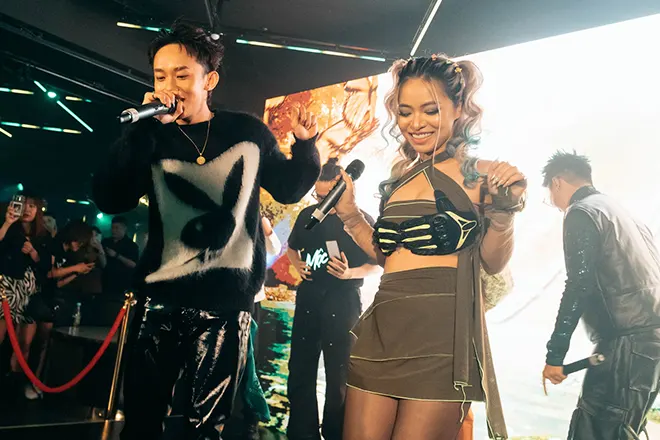 Asia
Space Jam Volume 1: SpaceSpeakers drop compilation tape
Featuring Vietnamese artists Coldzy, Kimmese, Binz & more
---
Vietnamese DJ and producer Touliver has been producing some of the best tracks in the Land of the Blue Dragon for quite some time now. He's had a hand in making many of Binz's tracks, alongside collaborating with a myriad of artists across all genres.
In 2011, when underground Vietnamese Hip Hop was still finding its footing, Touliver founded SpaceSpeakers, a collective made up of MCs and producers to work together. Now, more than a decade later, they have released a compilation album featuring over 20 MCs and producers altogether – Charles, Larria, Rtee, Trung Bảo, B-Wine, Gonzo, Rhymastic, SOOBIN, 16 Typh, Hoang Ton, $A Milo, KayC, Lý Anh Khoa, Kay Trần, KeepitLowkey, Kim Chi Sun, Coldzy, Kimmese, Binz, Nguyễn Thiện Minh, Quân, and TINLE.
The compilation tape arrived on all digital streaming platforms on May 8, comprising 10 stellar tracks. There are elements of Hip Pop and R&B with breezy and bouncy takes and a whole lot of club-ready cuts. Not one track sounds similar to another, allowing each producer and artist to showcase their range. The album closes off with an instrumental called 'Late Night Session Live', a Lo-Fi number with strings.
Stream the entire Space Jam Volume 1 album below.