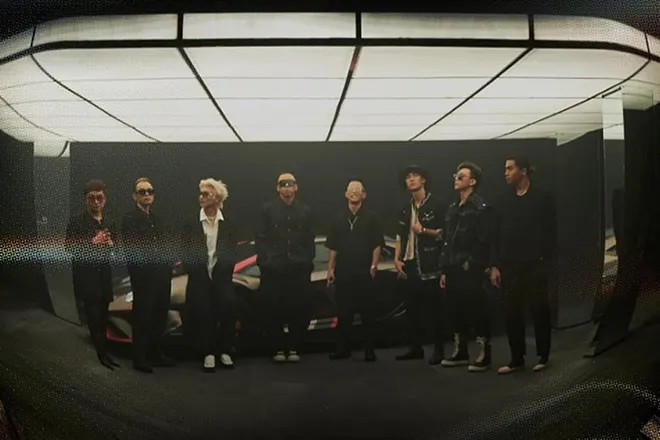 New Releases
Gonzo & 16 Typh join with Rhymastic, Binz & Tinle for 'The Law of the Jungle'
Vietnam's SpaceSpeakers crew is growing
---
What's the best way to make an entrance when you are joining a new crew? Put out a dope video, ask some other members of the crew to be in it, and let them shine. But also, make sure your part is really fresh, so people know that this crew is not to be messed with.
Gonzo has been the director of Rapital for a while. He joins 16 Typh as the newbies on the SpaceSpeakers crew as they get busy in a new video, 'LUẬT RỪNG' [The Law of the Jungle]. As soon as the video gets rolling, it's easy to tell that viewers are in for a treat because it looks luxurious.
Rhymastic and Binz Da Poet start things off as they trade quick bars on the intro. But this song is about showcasing the new MCs, and 16 Typh is up first. He fires away as the beat goes bonkers, proving that SpaceSpeakers have made a really good decision when getting him on board.
Gonzo gets handed the spotlight, and after a beat switch, he's ready to go. Instead of the Trap sounds of the first half of the song, the second part sounds a lot like a poppin' and lockin' version of Chic's 'Good Times' slowed way down. He goes back into his story about being on Rap Viet and then works his way up to now. Gonzo's got quality bars for sure.
Eventually, the "Spaceboiz" finally meet up under some amazing lighting with fancy cars and they show why this crew is going hard to be kings of the jungle in Vietnam.
Check out Gonzo & 16 Typh's 'The Law of the Jungle' below.