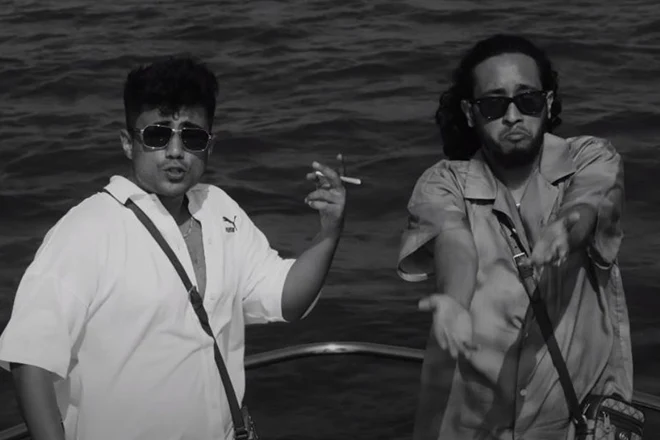 Asia
India's Seedhe Maut drop back-to-back stellar releases with 'Bhussi' & 'Joint In The Booth'
The duo's versatility is on display with both of these cuts
---
The Indian Hip Hop duo Seedhe Maut has been on LiFTED's radar for quite a while now. Last year, they were part of the LiFTED 5 as well as the list of Best Emerging Artists of 2022. They've gone on to solidify themselves into India's burgeoning Hip Hop circuit, with multiple stellar releases under their belt, along with a bunch of collaborations with some of the hottest names from India and beyond.
A perfect example of this is their recent three-way collaboration between the American DJ and producer, KSHMR, and fellow compatriot, Karan Kanchan. The single, titled 'Bhussi', was released on July 6 via Nas' Mass Appeal India, and it's a heater. The duo spits out fiery rhymes over a bassy beat while playing out as gangsters performing a heist in a bank in its music video.
While most people space a couple of weeks or months between releases, Seedhe Maut does not follow those formulas. On July 16, they dropped another single, 'Joint In The Booth.' This time however, it was released through the independent music label, Azadi Records, of which they are signed to. Compared to 'Bhussi', 'Joint In The Booth' takes the energy down a notch, which showcases the duo's versatility. Instead of a fiery approach, the duo opts for relaxed and loose rhymes. One might even think they did light up a couple of joints while they recorded their bars in the booth.
Check out the music videos for 'Bhussi' and 'Joint In The Booth' below.