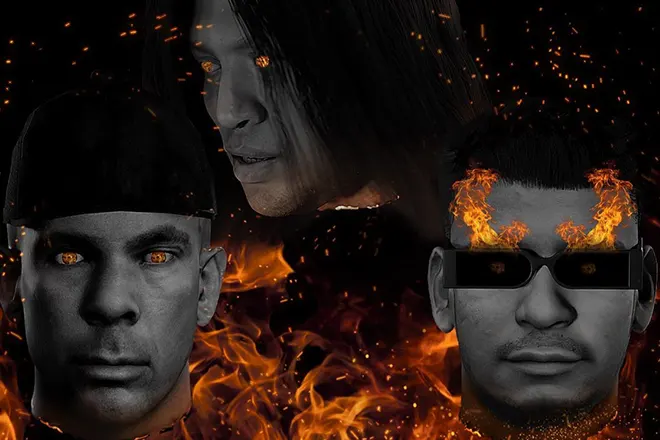 Asia
From Manchester to Mumbai: Nika D, MC Altaf & Karan Kanchan drop a fiery single in 'BURN'
A brilliant cross-country collaboration that is sure to tear up any club
---
Collaborations between MCs are always great, and it's something LiFTED looks forward to anytime one drops. But the excitement goes up a notch when two MCs from completely different backgrounds come together. How would their sounds blend? How would they complement each other?
Last week, the Mancunian MC Nika D along with one of Gully Gang's finest, MC Altaf, dropped an absolute heater in 'BURN'. The fiery high-energy track was produced by Karan Kanchan, laying the grounds for the two MCs to go ballistic.
Nika D opens the track with a fast-paced delivery, with a flow that's reminiscent of the early days of Grime. He goes to town with his thick Manchester accent, never missing a beat with each bar he drops. Then, MC Altaf enters the foray – switching up the language from English to Hindi. The energy doesn't dip a single bit at this point, MC Altaf continues from where Nika D left off and completely tears it up with a killer choppy flow.
'BURN' is a glorious product from Manchester and Mumbai, and it's guaranteed to heat up any dancefloor – no matter which part of the globe it's in.
Check out Nika D and MC Altaf's 'BURN' below.