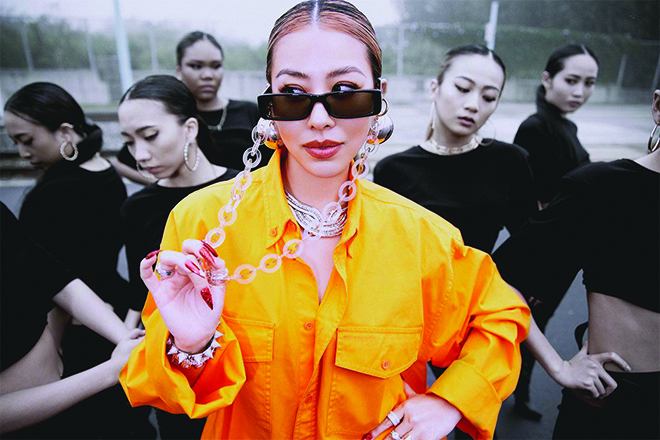 Asia
Dizzy Dizzo shows who the boss really is with 'Wifey'
Her new album Sky is dedicated to female independence
---
There's nothing sexier than confidence. Dizzy Dizzo proves this point in spades on her latest track, 'Wifey,' a bombastic anthem for modern feminism, encouraging women everywhere to be their own bosses.


Coming back from a five-year hiatus, Dizzy Dizzo has been hyper-productive releasing songs with 瘦子E.So, ØZI, and OSN in the runup to her latest LP Sky. 'Wifey' is another bass-boosted track that exhudes femininity with the bleeps and bloops reminiscent of old school Missy Elliot.
Flowing serenely through the addictive beat, Dizzy Dizzo drops feisty bars on her interpretation of modern womanhood, denouncing haters who disregarded her due to her gender. While Wifey might seem boastful, under her throat-cutting verse is an inspiring lesson for women - no one can stop you from anything as long as you stay strong and independent.
The music video for Wifey is as powerful as her lyrics. The video opens with Dizzy, all dolled up, striding bullishly towards the camera with a tag-filled train chaperoning her on the right. Dizzy flexes her dance moves moments later as she takes delight in the movement in a fiery red dress tailor-made by designer brand Nicole+Felicia with her dance crew, some of whom were dancers at the LiFTED launch party. Feisty, saucy, and fierce, Dizzy Dizzo is definitely shaking up the scene and paving the way for aspiring female musicians to take their careers into their own hands.

Wifey is one of the standouts included in Dizzy's new album, Sky, which is now on all streaming platforms.
You can listen to Dizzy Dizzo's Sky below.