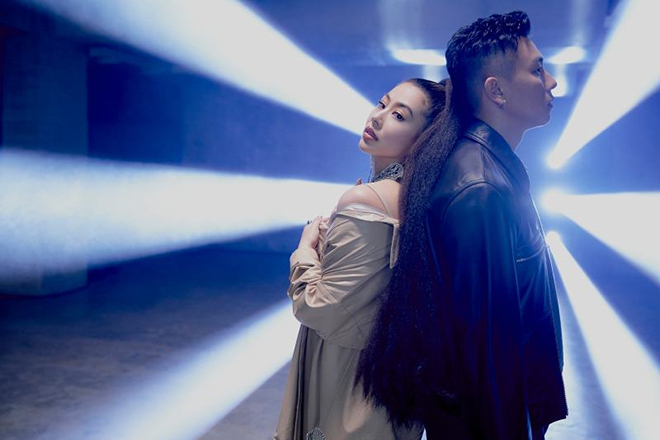 Asia
This is Dizzy Dizzo's summer & we're all just along for the ride
The Taiwanese rapper is back with two new videos featuring E.SO and ØZI
---
Dizzy Dizzo is back and she's here to kick ass and take names. After taking a motherhood break for five years, Dizzo is ready to reclaim her throne at the top of the Taiwanese Hip Hop scene.
Around the start of 2021, Dizzo surprised fans when she promised them that a new album was on the way. On April 8, the first step of that obligation was fulfilled when she dropped 'TrashTalk' with MJ116 member E.SO. Their first collab in 2016, 'Who Loves Who,' topped 13 million YouTube views, so the anticipation is high. With Dizzo, though, it's easy to smash through the expectations and forge your own path. On 'TrashTalk,' she goes straight for the haters.

---
"I got a hunnit motherf**kers trying to lash out/Couple hundred in my bag when I check out/I just post a pic they talking trash now/Baby, I'll still be one hundred never stressed out"
---
The song goes after the way everyone seems to be a keyboard warrior nowadays. "Social media is such an open space, whether it's public posts or private messages," Dizzo said to Vogue Taiwan. "Every time I post something, the haters will say 'don't make music anymore,' 'this is noisy,' or 'it doesn't look good.' It's all meaningless trash talk and I don't even care about it now."
'WhatALife,' Dizzo's second video in the past two weeks dropped on April 20. In it, she forgets about the antagonists and goes straight to the warm weather. She's joined by ØZI, who sings the hook in a very off-kilter Young Thug-ish way that sounds perfect for balconies, BBQs, pools, and beaches. In the video, the two Taiwanese superstars go offroading in RZR 1000s, and getting messy while riding 4X4s never looked so good.
With an album coming out soon and two hot songs on the streets, don't be surprised if this is the summer of Dizzy Dizzo.
Watch 'WhatALife' by Dizzy Dizzo below.