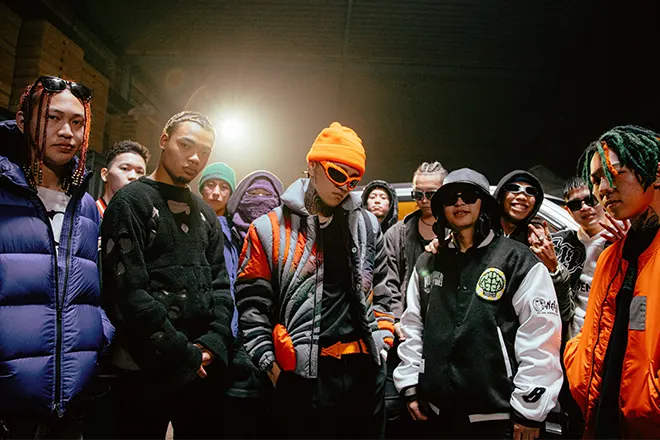 New Releases
Lex breaks free from his cocoon & transforms into the 'King of Everything'
The Japanese MC is unafraid of using different vocalizations to get his point across
---
For the bit of Lex's single 'King of Everything' off his 17-track album, King of Everything, there is orchestral music, a deep and scary voice, Lex saying he's the king and then singing "King of everything" in a very light falsetto. The camera closes in on Lex's butterfly tattoo at the one-minute mark and he snaps into this gruff-voiced MC character with a hard beat behind him.
Like the caterpillar turning into a butterfly, Lex has gone through various stages in his Hip Hop career, and he has now landed at the king. With orange bug sunglasses to match his hat, Lex goes hard in the first verse with his crew. As the second verse comes in, the beat switches, and he's transported into a cartoon reality of his making. There are no words, but the metamorphosis is there and he's vibing to his beat. After a third beat change, Lex is rapping differently again while he raps alone on a smoke-filled stage with a Nirvana shirt.
A lot of MCs are scared to think outside the box. Lex not only thinks outside it, but he also takes the box and flips the script with it. He's not afraid of using different vocalizations to get his point across and it's working like a charm for Lex as he is now the king of everything.
Check out Lex's 'King of Everything' below.