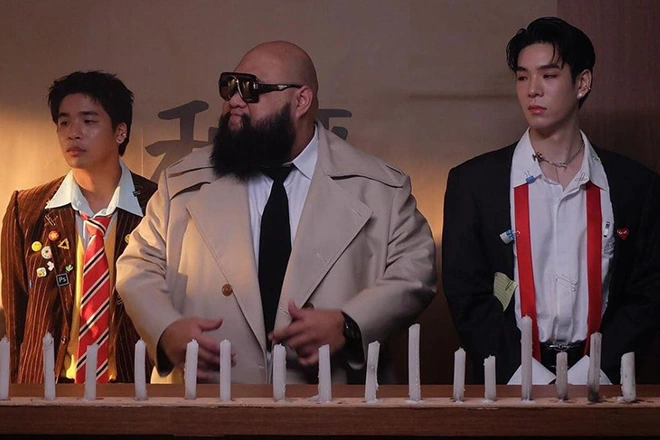 Asia
JAYLERR, F.HERO & TangBadVoice remind us that the wives are in charge on 'สั่งกู'
Listen to what the Thai trio has to say
---
Thai MC JAYLERR is as multi-hyphenate as multi-hyphenate gets. Before he embarked on his journey as an MC, he carved out a name for himself within the Thai entertainment scene through acting. No stranger to the camera, he's also dabbled in modeling gigs. In 2022, he co-founded QOW Entertainment, an entertainment and talent agency that he now uses to release his music under.
The latest of the lot came on September 28, titled 'สั่งกู'. This brand new single also boasts heavyweight features in TangBadVoice and F.HERO, who both deliver a brilliant performance on it. TangBadVoice opens up the aggressive three-minute track with a verse, followed by JAYLERR who continues on the fiery approach right on. F.HERO takes on the duties of the last verse, closing it off with an absolute masterclass for flows.
Lyrically, the trio drop bars on how they can only be told what to do by the ones that are closest to them. They emphasize this on the track's hook, "If you're not close, don't order me/Anyone, please don't come and order me/It's only my wife who gives me orders."
Check out the video for JAYLERR, F.HERO, and TangBandVoice's 'สั่งกู' below.