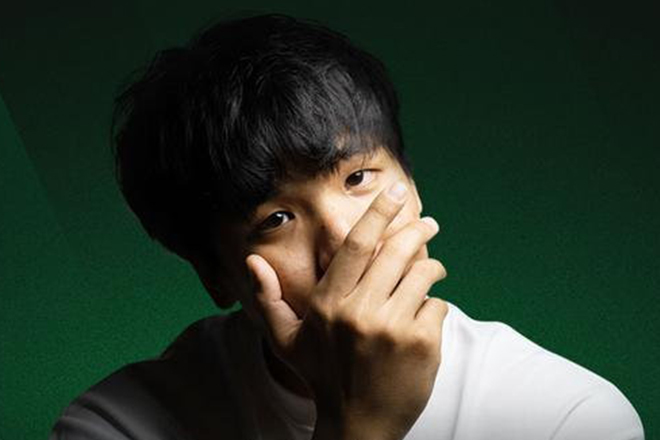 Asia
TangBadVoice follows viral success with Not A Rapper
The Thai rapper's first full album is packed with slick lyrics & satirical takes
---
TangBadVoice used to be known to the world simply as a cinematographer and photographer in Thailand. That all changed when he started dropping tongue-twisting rapid-fire raps over sparse tracks in early 2020. The tracks he released then have garnered over 10 million views on YouTube alone. But that was then, and this is now; TangBadVoice is back with a full self-produced and self-released LP, Not A Rapper.
What makes TangBadVoice, whose real name is Tang Tawanwad, such a joy to listen to is the creative ways he plays with the rap genre. A lot of his music plays out like a scene in a TV show, with back and forth between various characters. This kind of visual storytelling in his rap could come from his background in film and photography. Each track that adopts this style is very 'Stan'-esque with its satirical, dark humor. The subject matter for many of the tracks is interesting, too. Rather than rapping about status, haters, or other rap cliches, TangBadVoice's tracks tackle subjects such as corrupt politicians and police in creative ways.
Tang's technical skill with his lyrics can be appreciated by anyone, whether you speak Thai or not. The blistering speed of his vocals can leave your head spinning. The way he incorporates grunts and sighs that sound natural in conversation into his layered rap conversations is a fun touch. Three of the album's eight tracks have music videos.
The video for 'เหตุด่วน' [Hed Duan] is fantastic. The song is about a man hiding in his closet during a home invasion. He calls the police, who aren't at all interested in doing anything about it. Until the man in the closet tells them that his father was a general in the army. That's when the police jump up and rush to his house. The video is animated by Thai animation studio Hyphen & Slash and has a simple style that pairs well with the dry humor and sparse instrumental.
Another track that has had an animated video release [by Tawanwad himself!] is 'จิตแพทย์' [Jit-ta-pad]. It has a 16-bit, blocky art style that complements the cheeky tone of the song. The song plays out like a conversation with Tang seeing a psychiatrist about the 'bad voice' he created inside himself. The doctor assures him it's not real, until the voice bursts out of his throat and starts a blistering rap battle with Tang for supremacy and control of their shared body. It's a lot of fun.
Alongside the harder rap tunes are some poppy, funky tunes such as 'คิดไม่ออก' [Kid Mai Ook], which features Thai singer Billkin, a star in his own right. It's a funkier tune with rap verses from Tang and a melodic chorus from Billkin. It was released as a single earlier this year.
TangBadVoice has a bright future because Not A Rapper is an excellent example of a technically-gifted rapper wearing many hats with a vision as a producer, animator, and lyricist.
Listen to TangBadVoice's Not A Rapper below.