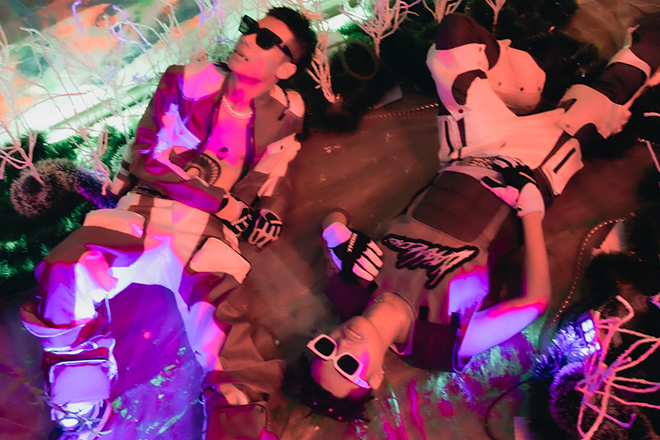 Asia
RPT MCK & RPT Orijinn get wavy in 'OCEAN'
The Rapital crew has another banger on their hands
---
For the past three years and some change, Rapital has been repping Hip Hop in Vietnam big time. The eight-MC crew [plus three producers, as well as video and design people] is kept sharp by always releasing new music and videos. They push each other to get better at everything. This time around, RPT MCK and RPT Orjinn join forces for 'OCEAN,' a song that gives a new definition to wavy.
The video begins in a tripped-out party that feels like the bottom of the ocean. The two MCs get up and get to it as the people there are in a partying mood. While they rap and shout out brands from Bape to Prada to Gucci to Balenciaga, the video editor drops a new trippy effect each bar. This works well as 'Oceans' feels like it is bubbling underwater, while the rappers are surrounded by one-eyed neon sharks and other creatures from the depths of the seas.
Both RPT MCK and RPT Orijinn have slick flows and seem to be influenced by the heads of modern-day Hip Hop like Gunna and Migos. The beat by LOMAX is satisfying in the way it fits with the theme of this whole project.
Listen to RPT MCK and RPT Orijinn's 'Oceans' below.