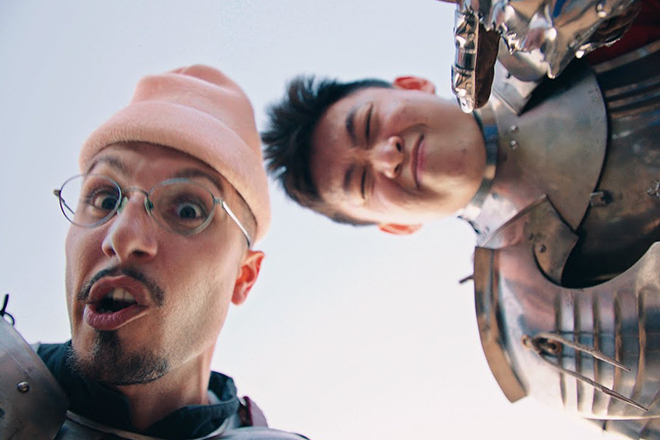 Global
Rich Brian & bbno$ link up as the Knights of the 'edamame' Table
The two rappers get up to some modern-day hijinks while wearing the latest in medieval fashion
---
When ordinary rappers want to do a video shoot with the goal of getting millions of people to hear their new song, they usually get flashy cars, video vixens, and a whole lot of champagne. bbno$ and Rich Brian are anything but traditional, so instead of these typical Hip Hop motifs, they take it back. Way back. Back even further than that. For their new collab, 'edamame,' they go back to the Middle Ages.
In medieval times, knights were the elite warriors who rode horses, conducted themselves with chivalry, and protected the lords. Rich Brian and bbno$ are having none of that. Instead, they put on 25-kilogram suits of armor and proceed to do familiar things like brushing their teeth, eating cereal, playing scrabble, ping pong, and basketball, cuddling, and even walking their dogs in the Hollywood Hills where wizard Yung Gravy pops out and delivers some lightning.
Their absurdity and tomfoolery of 'edamame' is on point. The beat by Diamond Pistols bounces just right, and the silky smooth switch-offs between bbno$ and Rich Brian make it feel like they should do this more often.
Check out bbno$ and Rich Brian's 'edamame' below.