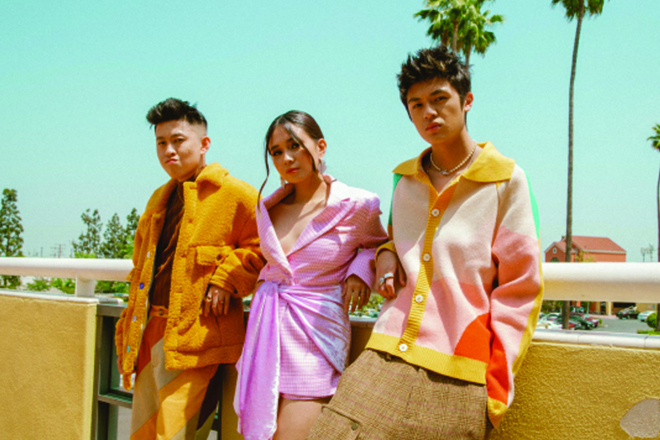 Global
Rich Brian, NIKI & Warren Hue release collab 'California'
The track will be on 88rising's much anticipated 'Head In The Clouds Ⅲ'
---
As Indonesians with careers in the United States, rappers Rich Brian, NIKI, and Warren Hue collaborated on a new single 'California,' which reminisces about their trials and tribulations in America.
The Indonesian trio took a moment to analyze their anxiety about their new homes in Los Angeles and their successes there. Rich Brian said in a press release, ''The song is about three Indonesian kids that managed to chase their dreams. Whether it's acting, being a scientist or an architect or both, it's all attainable. In this case, NIKI, Warren and I attained the same thing and that is making a career in California, which comes with its highs and lows.''
The accompanying sun-drenched music video also includes eating with families, some traditional games, and scenes of chilling with relatives, all the while focusing on the real lives of the Asian American artists in suburban California.
'California' was released the day after 88rising's concert 'Asia Rising Together' on May 26, which celebrated Asian American and Pacific Islander Heritage Month. It is also a part of the third compilation album 'Head In The Clouds Ⅲ' from the 88rising label.
Watch Rich Brian, NIKI, and Warren Hue's 'California' below.