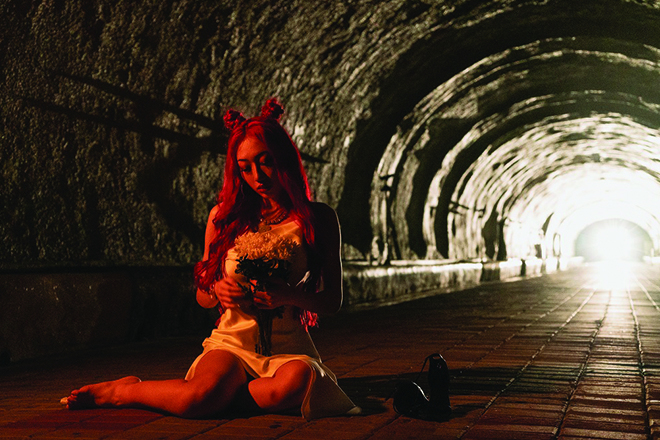 Asia
GIL G's '阿斯匹靈Aspirin' remix takes the pain away
ANBA jumps in to help soothe the agony of life
---
Lockdown has caused billions of headaches all over the world. GIL G's latest, '阿斯匹靈Aspirin' remix with ANBA, aims to be the painkiller that helps get rid of all discomfort.
Even though Taiwan was spared from the worst of COVID-19 for a majority of the past year and a half, a semi-lockdown was announced a month ago causing disruption to nearly everyone on the island of 24 million. Schools are shut. Restaurants can only serve take out. Parks and beaches are blocked off with police tape. Everyone is stuck inside and going stir crazy.
Filmed mostly inside a very dark green local pharmacy, GIL G's '阿斯匹靈Aspirin' remix is here to relieve that pain. Originally released in November of 2020, the 'Aspirin' remix adds ANBA on the end from the Hip Hop crew Broya Icebox. While the song is very Emo meets Hip Hop, GIL G has a positive message by directing us to get through these dark times by telling us we need to live in peace with pain and find our own ways to make ourselves happy.
Check out GIL G featuring ANBA '阿斯匹靈Aspirin' remix below.