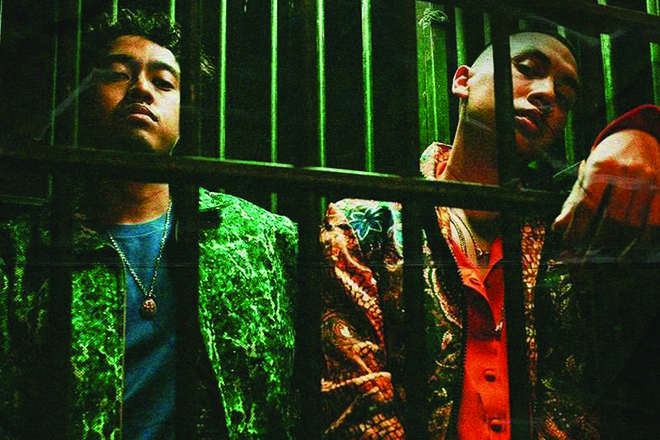 Asia
Rayi Putra goes for crossover appeal with 'LAGI?' featuring Laze
The star hopes to raise Hip Hop's stature with Enzy Storia featured in the video
---
Indonesia's Rap game is blowing up and starting to cross over to Pop fans. 'LAGI?' is a new collab that puts Rayi Putra and Laze together on the same track after years of friendship. The perfect beat came to them from 16-year-old producer Marcc from Malaysia. With heavy subs and Indonesian gamelan vibes, the beat really sets the tone for the duo's back and forth delivery.
The video features actress Enzy Storia as Rayi's partner in a toxic relationship. Rayi sings and raps about someone who always wants more from their partner and takes things for granted. He says in a press release "Nothing seems to be enough. They always ask for more."
In the video, the two are out for a fancy dinner where Rayi is going to propose, but she's on her phone and unattentive. In the background, Laze is locked up in a cage delivering his rhyme in a frustrated rage. Finally, Rayi proposes to Enzy and she accepts it with a hug, which would be corny, but then he realizes he's going to be stuck in this toxic relationship forever.
The track may be a topical reflection of modern love, but more importantly Rayi hopes 'LAGI?' will help the Indonesian Hip-Hop scene grow, with its slick production and crossover appeal. Rayi mentioned, "Through the song 'LAGI?,' I hope that Hip-Hop in Indonesia can be less niche and more mainstream."
Check out Rayi Putra's video for 'LAGI?' below.