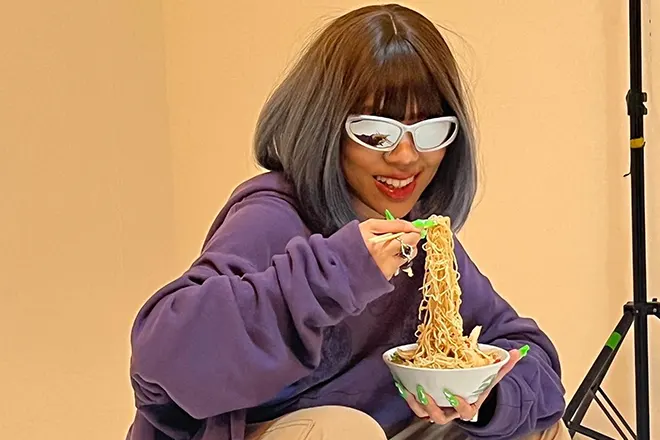 Asia
RAMENGVRL goes live at the pool
Each time the Indonesian MC puts out something, we can't wait to see what's next
---
Every day that RAMENGVRL puts out a live set is a good day. The Indonesian MC [and number five on the LiFTED 50] dropped a three-song set and it's everything we expect from her. She starts off with 'Ain't No MF' where she begins the song in a studio but ends up next to a pool, serenading those that are eating and drinking nearby.
Next up is 'I'm Ugly' where RAMENGVRL even memes herself by saying that she'd rather be ugly than be pretty but boring. While the line is a joke, it is true that RAMENGVRL is all killer and no filler. She does what she wants and she's getting her money that way.
As the sun sets at the pool, RAMENGVRL closes out with 'Onto the Next,' her ode to being happy to get rid of that old relationship that was weighing her down. In the video for the track, she's partying it up with her crew, but on this live version, it's just her. This makes the words even more meaningful as she is truly ready to be on her own.
Shot at Dikolam Kemang in Jakarta, the video is quick and to the point, which is that RAMENGVRL's music and lyrics speak for themselves. Each time that RAMENGVRL puts out something, it always makes us excited to see what is next.
Check out RAMENGVRL Live at #ManggungNanggung EXTRA below.