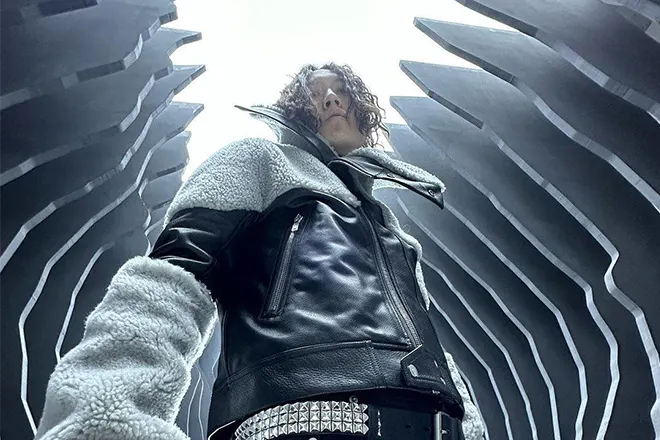 New Releases
Psy.P ruminates on a lost love on '我知道自己会输 [I Know I Will Lose]'
The Chinese MC gets introspective on his new track
---
Chengdu rap star Psy.P first made his mark as an MC back in 2017 when Higher Brothers released 'Made in China.' The track, released by 88rising, had the entire world in a chokehold due to its virality. No one back then knew who MaSiWei, KnowKnow, Psy.P, and Melo were, and it was exciting to see a whole new wave of Asian Hip Hop crashing over the world. Although Higher Brothers are seemingly on a hiatus, their solo ventures are still going strong. Psy.P is a testament to that and dropped a brand new single on November 24.
For Psy.P, it seems that a lot has changed, and '我知道自己会输 [I Know I Will Lose]' is a totally different sound than what we're used to from him. Opting for a more sentimental approach, and even singing at points Psy.P now feels vulnerable and less guarded.
The track opens up with the Chengdu MC harmonizing along with a soft piano. When the snares kick in, Psy.P begins his rumination via his rhymes. "Plunge into the abyss/Cut off all my escape routes/Heart like a knife is my final destination/Destined to be smashed to pieces/I know I will lose."
For one of the swaggiest members of a crew that is all about flexing, this is a dramatic turn of events for Psy.P. But it's a welcome one as MCs are now allowed to grow up and don't have to constantly yell, "Put your hands up" wherever they go.
In April of this year, MaSiWei dropped Humble Swag, the album which featured the full crew on the track 'Brothers.' Each member has released a string of solo singles this year, but we're all hoping to see them return as a collective soon.
Listen to Psy.P's '我知道自己会输 [I Know I Will Lose]' below.