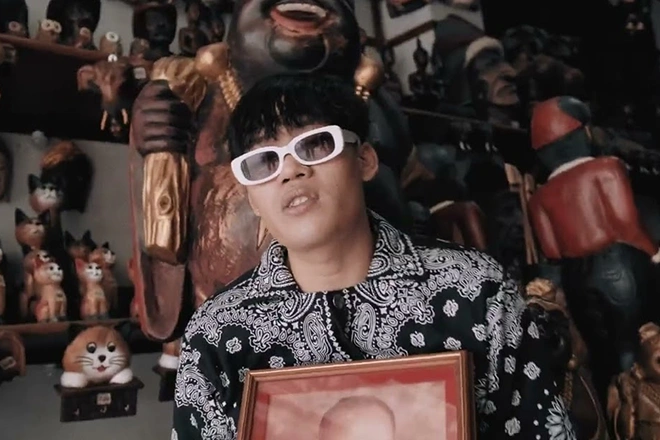 Asia
Pee Clock honors his late grandad by tackling grief head on in 'ร.ต.อ.นิยม ศรีผ่องงาม' [Grandpa]
Catharsis at its finest
---
Grief is sometimes a really difficult emotion to navigate through. No one has the blueprint for grieving, and everyone has their own ways of processing it. For Thailand's Pee Clock, it's through what he knows best - spitting his heart out.
Back in May, he dropped an emotional track in 'ขายเพื่อน', diving into overlooked perspectives and giving a different outlook towards an outlook that's often perceived as something bad. On July 24, he released another single, a tribute to his late grandfather, 'ร.ต.อ.นิยม ศรีผ่องงาม' [Grandpa]'.
The four-minute track is an absolute catharsis that you can feel from the jump. Pee Clock goes hard on this take, speaking his truth, leaving nothing left unsaid. In an Instagram post, the Thai MC shared, "Although I didn't choose the path my grandfather wanted me to take, the path I chose to walk would also allow me to grow. Rest in peace." It's a powerful track from Pee Clock, and we're sure his grandfather would be proud of the man he's become today.
Watch the official music video for Pee Clock's 'ร.ต.อ.นิยม ศรีผ่องงาม' [Grandpa] below.